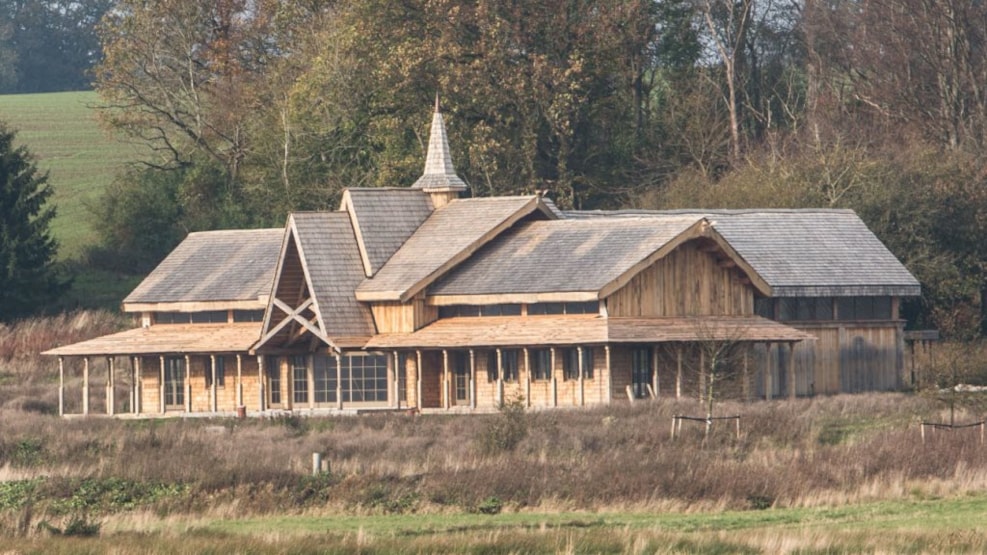 Ravnsborg Summer Market
Visit Jim Lyngvild's home RAVNSBORG in the middle of the fantastic south Funen countryside. Come into the house, visit the godhead in the backyard (the place where asatroende worships their gods), and experience Funen's largest viking camp. Lots of stalls with food and gift ideas.

A tradition is created and Jim Lyngvild opens the doors to his beautiful Viking castle.

Fashion designer, writer and multi-artist Jim Lyngvild, again this year, opens the doors to the public to one of Denmark's most beautiful houses and now the finest Viking market. Here you can enjoy the beautiful Viking castle from the inside, more than 10 meters high palisade and be inspired by the beautiful landscape that surrounds the Viking castle.

Since the first market was held in 2015, interest has been steadily increasing. More than 8,500 people passed his Christmas market in 2018. "With the two annual markets, we have created a tradition that many are looking forward to, including myself. We have many reminders that one gradually gets a relationship with. Just a good, relaxed and cozy atmosphere, "says Jim Lyngvild.

Particularly selected exhibitors from all over the country look forward to pampering visitors with well-known brands and unique crafts. The exhibitors sell everything from jewelry, bags, home design, beauty products, perfumes, handicrafts and crafts, flowers and much more. There will be tastings on many delicious foods and the opportunity to buy food and drink from the food exhibitors. There is something for everyone.

Viking Castle Ravnsborg is one of Denmark's most beautiful homes of 750 sqm. Jim Lyngvild has himself designed and been the builder of the impressive home of wood and it is really worth a visit. It is a tribute to the Nordic, nature and landscape.

Jim Lyngvild and all the exhibitors are looking forward to welcoming everyone warmly to 4 fantastic days with shopping, pampering, exciting goods, taste experiences, carriage rides, etc.

NOTE! The area is not suitable for people with walking difficulties.