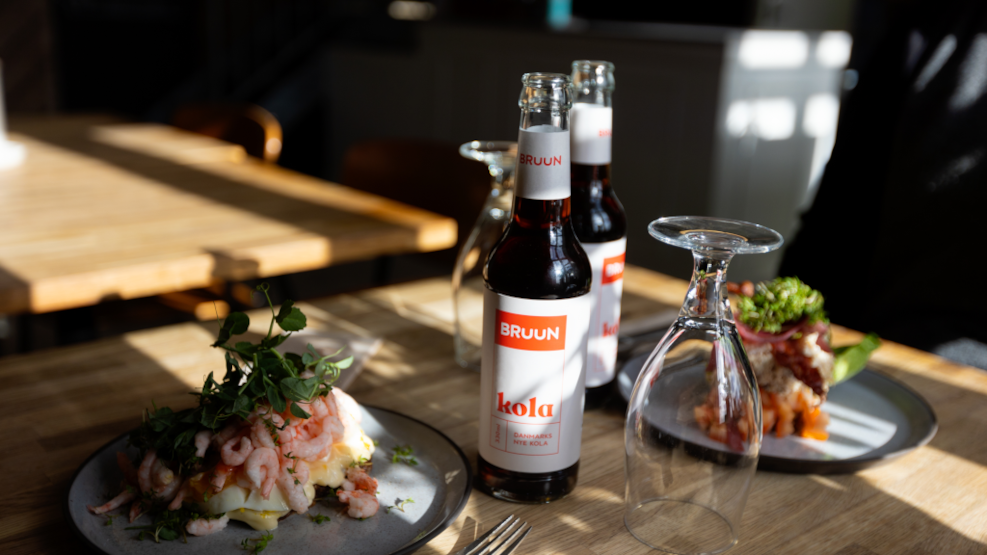 Bruun Kola
Many microbreweries in Denmark brew and sell beer, but only a very few focus exclusively on cola. In fact, there's only one in Denmark. Anders Bruun has taken up the challenge against the American cola giants with a tasty soft drink that can be purchased at several local restaurants and specialty stores.
Denmark's new cola
Bruun Kola doesn't offer a large product portfolio. In fact, they only have one product in their lineup, which has garnered immense love.
Bruun Kola started as a hobby project in 2021 after Anders Bruun had been experimenting with making cola at home in his kitchen for several years. The local demand for this new cola quickly rose, as it sets itself apart from other colas on the market with its lower sugar and carbonation content, which truly enhances both the aroma and taste. Bruun Kola represents a deep love for the brown soft drink, created with equal parts nerdiness and passion - which the taste reflects.
In addition to Bruun Kola, you can also enjoy the sugar-free version, Fri Kola. 
Buy local cola
Bruun Kola doesn't have its own store, but it can be purchased at several local restaurants and specialty stores in places like Horsens, Brædstrup, Odder, Vejle, Aarhus, and other locations in Denmark. You can find a list of retailers on Bruun Kola's website. Selected retailers can also be found in the links at the bottom of this page.
Follow Bruun Kola on social media
On Facebook and Instagram, you can stay updated on new sales locations and upcoming new flavor variants.
An authentic prison cola
Bruun Kola is based in Horsens, specifically in the old state prison, FÆNGSLET, which is now a major cultural institution. Anders Bruun worked as an operations manager at FÆNGSLET for several years but has now chosen to dedicate all his time to cola. Today, he has a "cola office" in the building.
If you'd like to taste Bruun Kola in its natural habitat, you can visit the restaurant Brasseriet FÆNGSLET, which serves the brown beverage on its menu. And while you're here, it's also a great opportunity to combine it with a visit to Europe's largest prison museum.