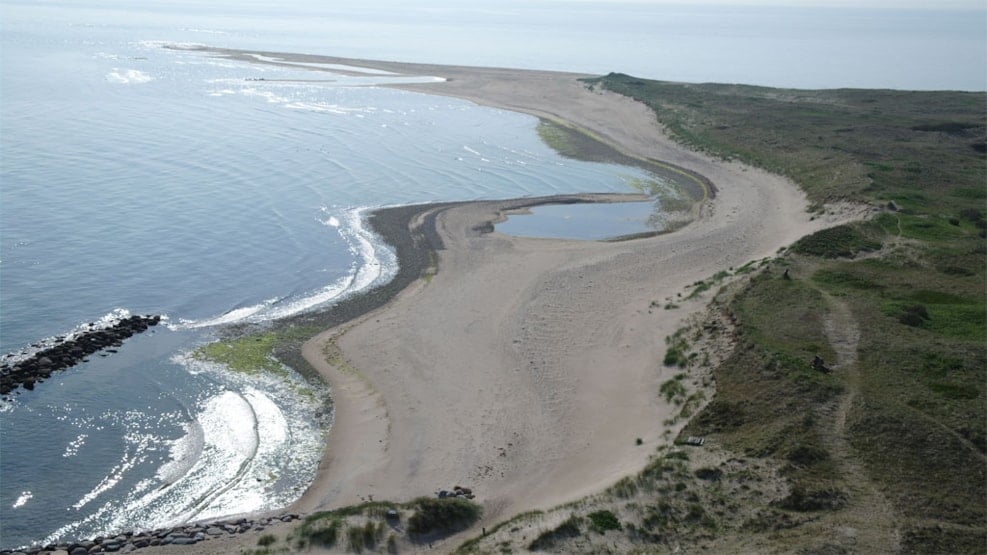 Anholt
Anholt is a paradise in the middle of Kattegat. It is the nature island that you will never forget halfway between Sweden and Denmark, and the country's most isolated island society.
The unique nature is immensely versatile; it contains flat landscape as well as dunes, dense forest and open desert. The most remarkable nature of the island is The Desert, which consists of dunes and heath areas and is the largest lichen heath in Northern Europe. There is public access to The Desert, which is now subject to careful nature conservancy. A characteristic feature of the island is the large population of spotted seals. A seal sanctuary has been created at Totten, where the seals can be seen at close range from land.
The population of Anholt has adapted to the circumstances of island life, and the society works in the same way as it has for several generations. The approximately 160 residents are self-sufficient, and the island has its own school, post office, doctor and priest.
Whether you are looking for togetherness or loneliness, the key words for a visit to Anholt are: immersion, nature and simplicity. The trip from Grenaa Harbor takes about 3 hours. The trip to Anholt requires an overnight stay.
On Anholt, there is plenty of room to enjoy the sun and take a swim at the approximately 25 kilometers of coastlines. The fishing camp is also frequently visited by sailors, fishing boats and dinghies. There is plenty to explore on the about 22 square kilometres, on foot, mind you, as there is a liberating prohibition against driving on most of the island.
See what others are sharing on Instagram