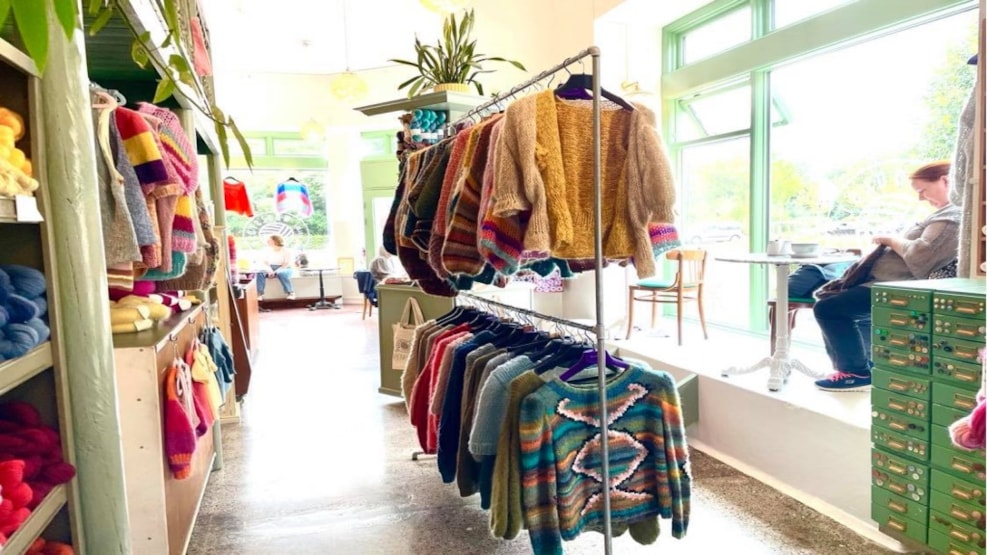 Woolstock
Woolstock is the place to go if you wish to have a nice cup of coffee while working on your knitting project.
At Woolstock you may enjoy your coffee while finishing your knitwear.
Woolstock is a knitting store, where beautiful knitwear and colorful knitting bobbins are covering the walls. Woolstock is an untraditional café, where you might be inspired by other knitting guests, and the knitwear, which is displayed in the café. Woolstock also offers courses for either beginners or more skilled knitters. The courses teach how to knit or crochet, and how to color the yarn by hand, and knit with pearls or leftovers.