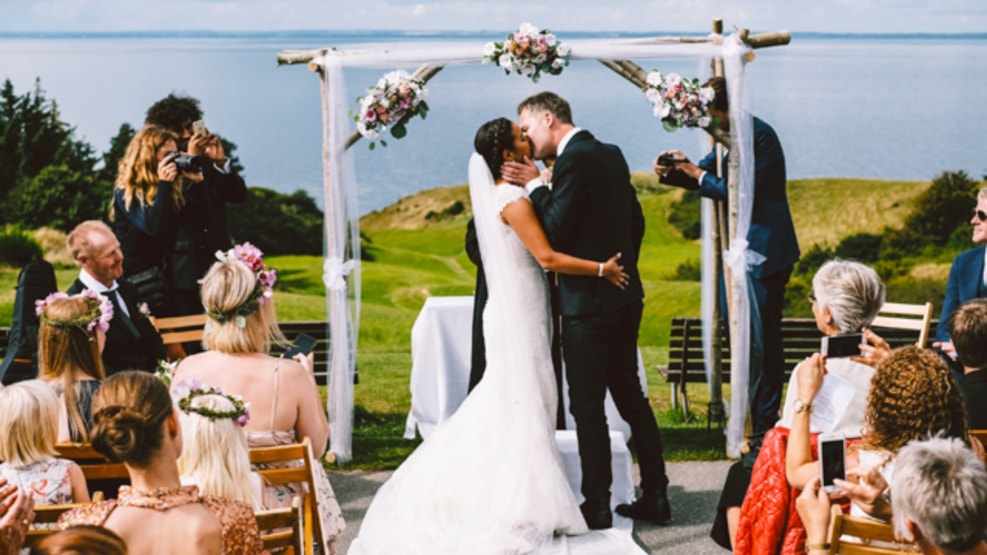 Wedding on Samsø
The island of love is ready for your big day.
You can gather all your guests for an entire wedding weekend on Samsø with events, parties, dancing, great food and big emotions.
Find ideas for your guests' accommodation on Samsø here.
Find inspiration for the food for your wedding here.   
Samsø has many very different spots that can serve as a wonderful setting for your wedding. A party that is held over an entire weekend becomes a completely different and intense experience. You will have the opportunity to take walks in the natural beauty of Samsø, spend time having pleasant conversations, and not least have a group breakfast where you can discuss the events of the party and laugh at the memories.
Staying at the same place where the wedding party is held solves many problems; no one has to worry about how to get home safely; spouses do not have to agree on when the party has to end; and children can be tucked safely into bed when they are tired.