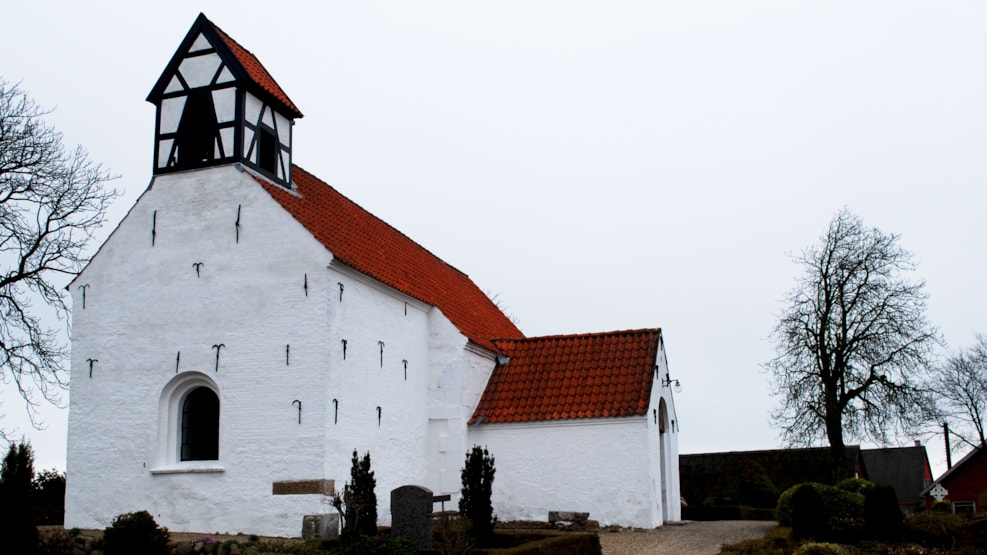 Vitved Church
Vitved Church is a charming whitewashed church with a small half-timbered steeple. It features a Romanesque choir and nave with a late Gothic extension to the west and a decorative tympanum above the outer door to the porch. There are also relief blocks, including some with lion motifs, embedded in the southwestern corner of the church.
The altarpiece in rural late Baroque style features a depiction of Christ from 1983 by Karl Johan Larsen. There is also a Romanesque baptismal font with lion motifs.
The south door has been preserved with differently ornamented door jambs: one adorned with Viking-age-like scrolls, and the other with a scrollwork growing out of the mouth of a lion.