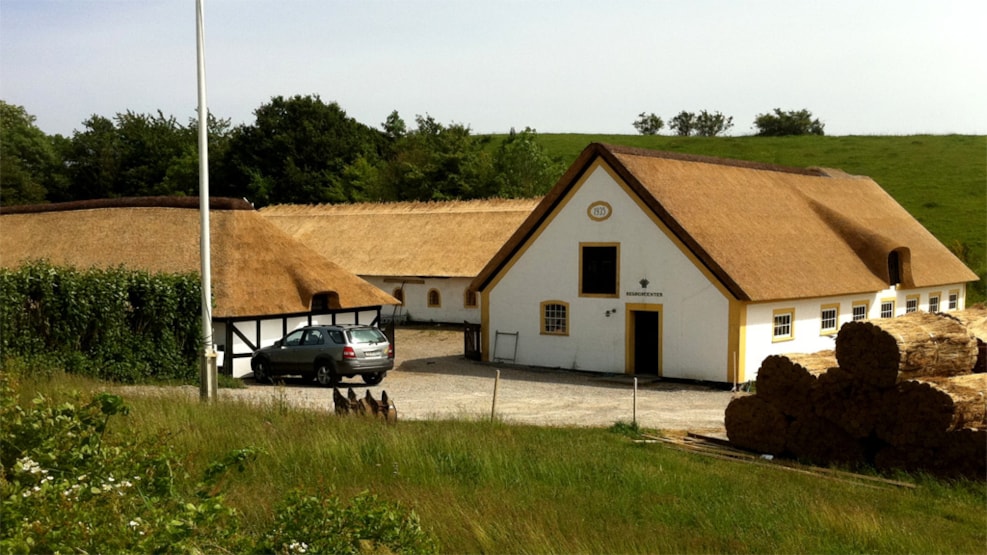 Visitor Center Øvre Strandkær - Nationalpark Mols Bjerge
Inside the Visitor Centre Øvre Strandkær, is an exhibition on the nature and cultural heritage of the area, e.g. its geology and animal and plant life. 
There is also a family activity kit called "On the trail of Mols Bjerge National Park", similar to the one at Mols Laboratory, as well as an indoor picnic area. 
The cows seen around in the grassland in Mols Bjerge belong to livestock that the Danish Nature Agency set loose to graze the sunny grasslands.
The visitor center is open all year from 9 am - 9 pm.
The entrance is free.
See what others are sharing on Instagram