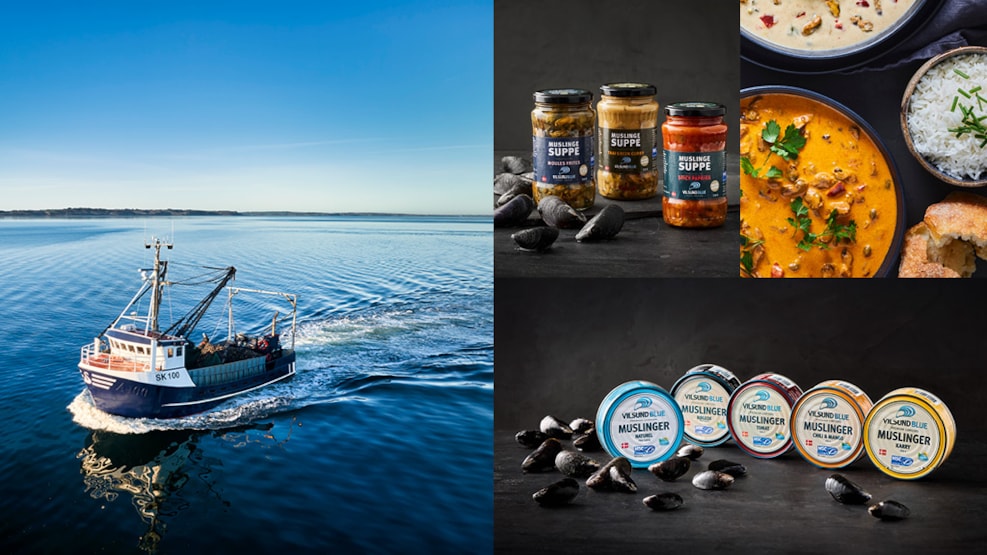 Vilsund Blue
Vilsund Blue is a mussel producer located in the heart of the wet pantry, namely the Limfjord in Nykøbing Mors.
Every single day, we experience up close how the boats faithfully sail out to harvest the fjord's blue gold - Danish blue mussels.
Everything we do happens in a unique balance to protect the fjords' resources and ensure a future sustainable stock. We work with the entire value chain - from line farming and harvesting in the Danish fjords to the finished mussel products that you can enjoy at home.
In 2010, Vilsund Blue A/S became the first mussel producer to be MSC-certified for sustainable fishing. We process and recycle all mussel resources carefully and respectfully. Even the fine empty shells are utilized and used for animal feed and terrarium cover.
This is what we have been doing since 1986 when our founder, Poul Kærgaard, a young and forward-thinking local fisherman, established the Vilsund Blue mussel factory.
Want to know more?
You can learn more about Vilsund Blue and explore their delicious range on their website: Vilsund Blue