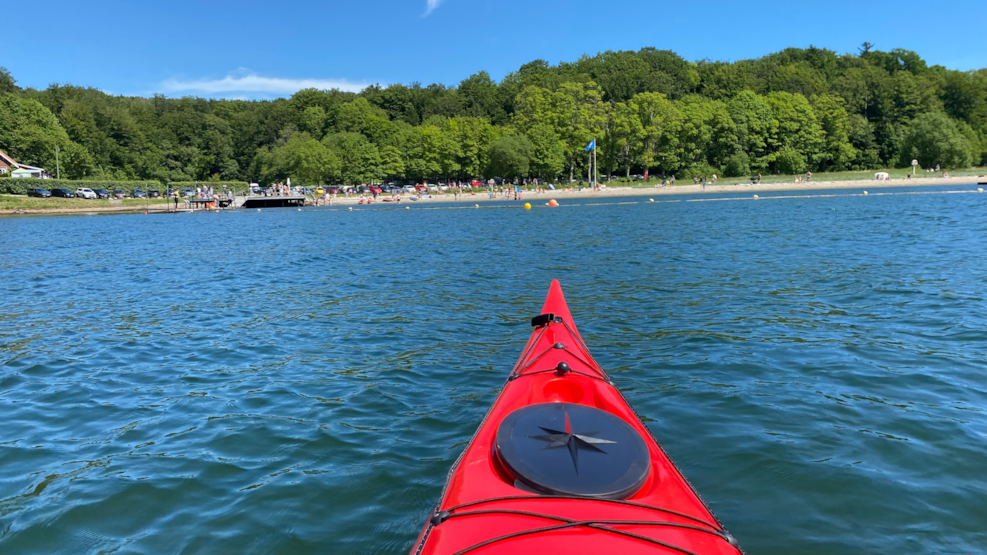 Vejle kayak rental
Experience Vejle Inlet from the sea by renting kayaks from Vejlekajakudlejning.dk. You can rent kayaks for a whole day or just a few hours. Naturally, all necessary equipment will be included.
Jump into a sea kayak and explore the amazing nature of the Vejle Inlet. Vejle Kajakudlejning is located by the shore of Tirsbæk Beach with easy access to amazing tour options for beginners and experienced kayakers alike. The four seaworthy kayaks can be rented for periods from 4 hours to several days. A lifejacket, paddle and cockpit cover are included when renting.
Kayaks are booked via the website and can be picked up at Tirsbæk Beach. You must ensure that you unlock the kayaks, adjust the foot pedals, wear the safety gear, float the kayak and return it after use. There is a good description of all the practicalities HERE.
Once you have prepared and boarded your kayak, you can look forward to a fun experience in magnificent natural surroundings.
Familiarising yourself with safety at sea before you head out on a trip is important. Read all the safety rules for kayaking HERE.
It is not permitted for children aged under 12 to sail in their own kayak. You may only paddle on the north side of the Vejle Inlet. Crossing the inlet fairway is not permitted. All participants must wear a life jacket and be able to swim 300 metres in the open sea.