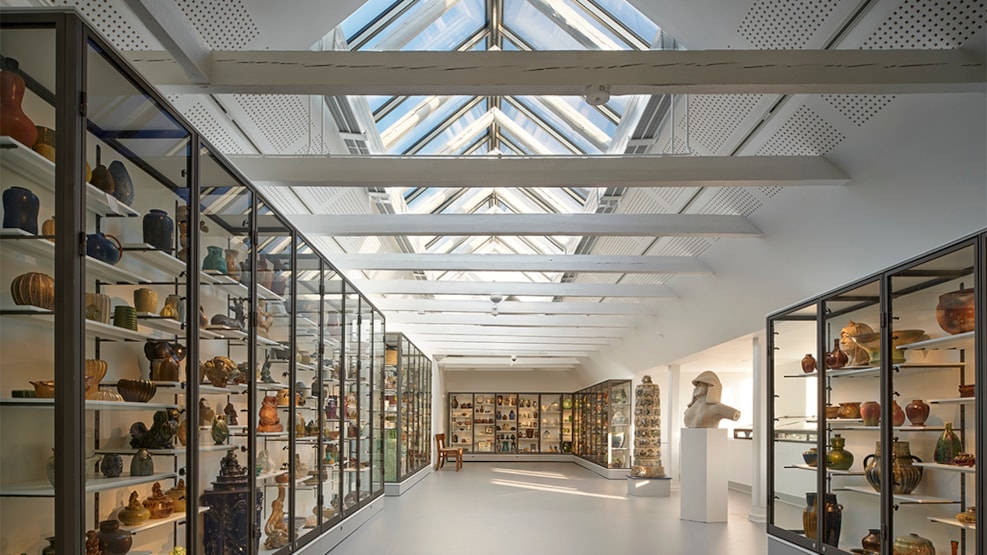 Vejen Art Museum
Vejen Art Museum is dedicated to Danish Symbolism / Skønvirke (a Danish version of Art Nouveau) from around 1900.
The principal artworks, including sculptures and ceramics, are by Niels Hansen Jacobsen (1861-1941). Vejen Art Museum was created as a home, workshop and museum for the sculptor to showcase art from his time, namely Art Nouveau / Symbolism. The memorial rooms feature interiors from the artist's home.
Especially for children
The museum's permanent collection features a series of worksheets for kids, and you can take a sculpture home from the troll-folding workshop. In the museum's audience space there is a well equipped and friendly children's room with toys and books and a reading den. There is a wide program of art school events.
Museum shop
The Vejen Art Museum also offers a well-stocked museum shop with a large selection of art books related to the museum's themes and collections as well as arts and crafts and art postcards.
Opening hours
Opening hours for national holidays are the same as those for Saturdays / Sundays.