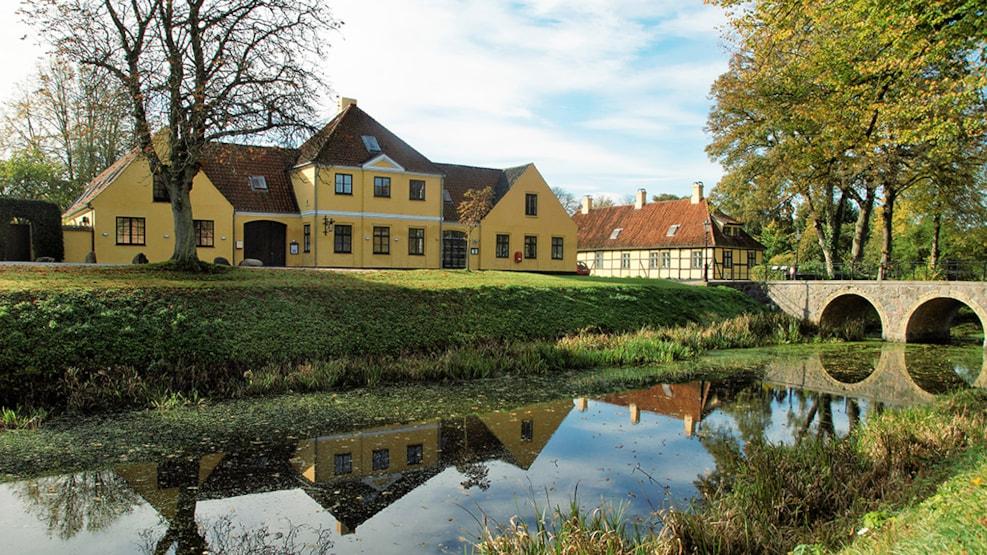 Valloe slots Kro
The setting at Vallø Slotskro can hardly be more idyllic with the moat, Vallø Castle and rolling fields outside the door. Vallø Slotskro is next door to Vallø Castle only separated by the moat in surroundings as if it had been taken out as an fairy tale.
They have 8 rooms, all of which are individually decorated with their own shower and toilet. It is obvious to combine an overnight stay at the inn with a gourmet stay, where you can enjoy their restaurant's delicious food. White Guide Denmark and the Danish Dining Guide have both recommended Vallø Slotskro.
The kitchen uses many local ingredients such as strawberries, potatoes and vegetables from Klippingegaard. Of course, a wine menu is added to the food, but you can also choose to dive into the huge wine list.
Vallø Slotskro is also a popular destination for weddings and other parties. The inn has three function rooms of different sizes with space for parties from 10 to 140 in the same room.
Vallø Slotskro is only 5 km from the beach and 8 km from Køge town, 5 km from Køge Golf Course and approx. 15 km from Stevns Klint. An area with stunning scenery that is definitely worth a visit. Driving distance from Copenhagen 45 km and 60 km from Kastrup Airport.