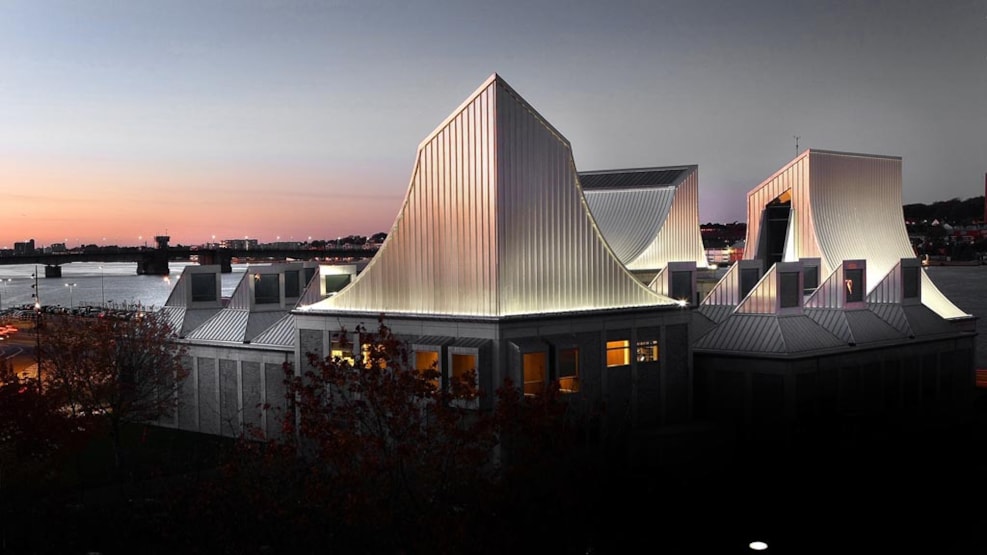 Green Experience
Utzon Center - Venue
Located on Aalborg's waterfront with a beautiful view of the Limfjord is the fascinating Utzon Center with its characteristic curved roof that makes you think of the Sydney Opera House
The centre was designed by the world famous architect, Jørn Utzon and his son Kim, and is a pillar for Danish architecture. The centre is much more than just a museum, as it also functions as a dynamic culture and knowledge hub where architecture, design, culture and communication come together.
Conference and meeting facilities
For conferences and meetings, the Utzon Center offers, amongst other things, the impressive Obelske Auditorium, which is located on the first floor and has a beautiful view of the Limfjord. The auditorium is equipped with a projector, microphones and Wi-Fi, and the flexible decor makes it possible to adapt the room according to your wishes and needs.
Restaurant and café
The Utzon Center has its own restaurant, Restaurant JØRN, that serves delicious food made from seasonal produce all year. You could host the conference dinner at Restaurant JØRN, or you could enjoy it in the impressive Obelske Auditorium. Regardless of what location you choose, you will enjoy the food in beautiful architectural settings with the Limfjord just outside the window.
Other possibilities

Combine your event at the Utzon Center with a tour of the centre's exciting architecture and exhibitions, or with a reception in the beautiful Atriumgård (a courtyard), located in the heart of the centre, shielded from wind and rain.