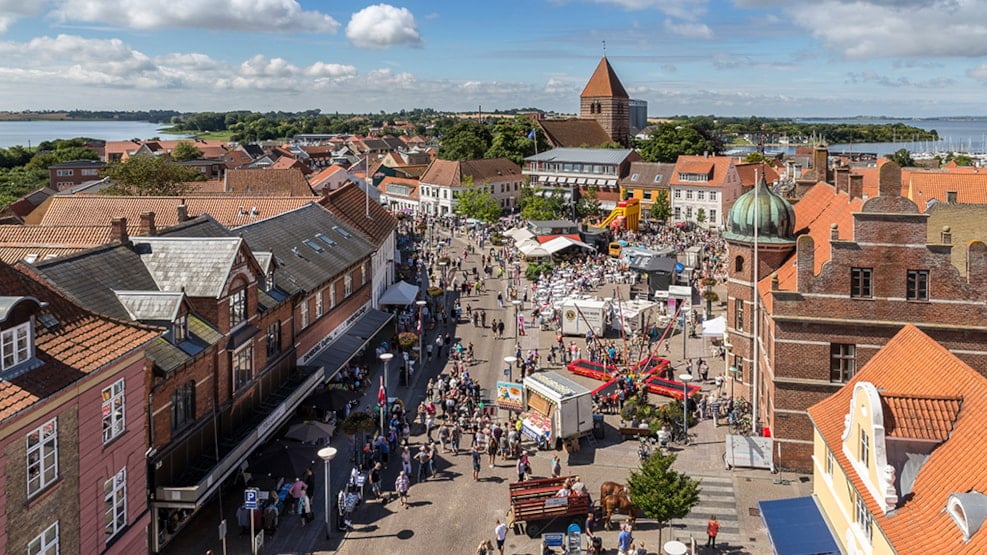 Tuesday market in Stege (Tirsdagsmarked Stege)
Tuesday market in Stege (Tirsdagsmarked Stege)
Every year in the summer period Møn holds 6 Tuesday market days – the town is filled with stalls, activities for all ages and lots of people.
The Tuesday market in Stege is a great experience and the entire town is transformed into one big market. You can take a trip down the pedestrian street on the little train "Futte", ride in a horse-drawn carriage, go on a historical town walk or try one of the many activities for children. There's something for all ages at the Tuesday market in Stege.
The Tuesday markets are held from the last Tuesday in June until the first Tuesday in August.
The programme is different each year – find out more here 
The Tuesday markets in Stege are always very popular and attract many people, so it's a good idea to arrive early and be patient when finding a parking place.