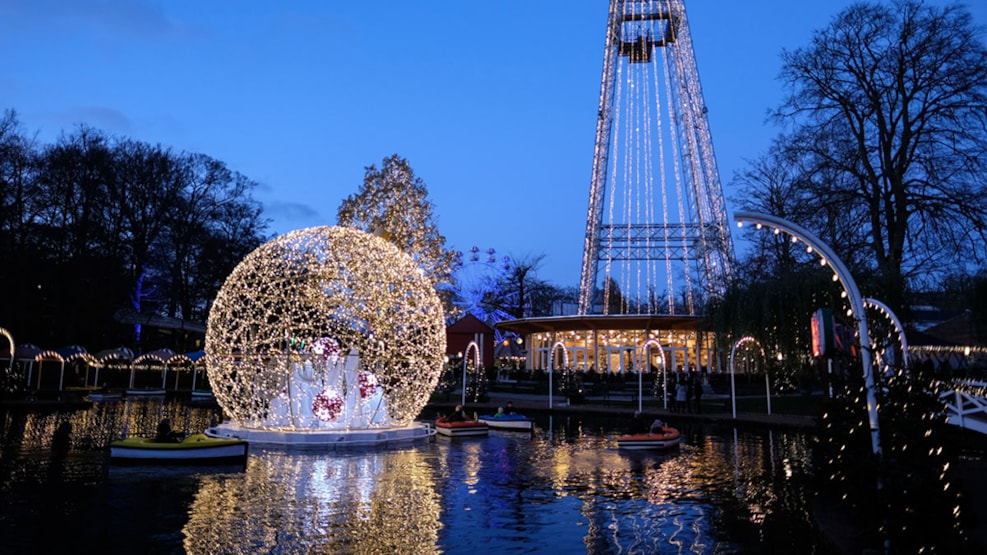 Green Experience
Tivoli Friheden
Embark on an unforgettable journey to Tivoli Friheden, nestled in the heart of Aarhus. Here, an amusement park awaits, offering fun, coziness, and excitement for the entire family! With a multitude of thrilling rides and activities, Tivoli Friheden is the perfect place to create memories with your loved ones
It is all about entertainment
The cosy garden offers plenty of experiences with beauty, entertainment, concerts, theatre and much more. With its wide range of opportunities and entertainment, Tivoli Friheden is the ideal choice for all kinds of excursions. In Tivoli Friheden you will find four roller coasters, rides, stalls, games and playgrounds.
Attractions
'Hjertekig' free fall tower
Hjertekig is a 65-metre free fall tower and the highest in Denmark. The highly distinctive tower has changed the Aarhus skyline noticeably.
There are two ways that you can take the 'jump'. The daring can take the free fall from the top and reach 5G acceleration. Or you can sit and enjoy the views while descending slowly and steadily, going round the tower all the way up and down.
The Sky Tower
If you are one of those who can't wait until the next adrenaline kick, then the Sky Tower at the Tivoli Friheden amusement park is exactly what you have been waiting for. This is certainly not for the faint-hearted. This is only for those with nerves of steel who are literally not afraid to leap into wild adventures. Standing 40 meters above the ground, overlooking all of Aarhus, it is only the toughest of the tough who dare take the leap. Before you awaits the maddest free fall, where you reach a speed of up to 90 kilometres per hour before landing in the net. Only one question remains: Do you dare?
'Himmelrum'
Get ready to spin and twirl if you want to try the new amusement 'Himmelrum'. The amusement allows you to defy gravity and forget time as it makes you feel alive! 
For the youngest one
Bille By is an entire town for families with young children. Here you can take you very own driving license if you are between 5 and 8 years old and drive around in small electric cars. You can also take a breathtaking ride with "Bisværmen" which turns and twirls or try the ever-jumping Grasshopper. It is a blasts for the youngest ones!
Flower Festival
Tivoli Friheden will be at the peak of its form during summer with very special concept gardens. The numerous activities cater to anyone regardless of age, and this makes the festival the perfect place for families to share an endless list of flower experiences. 
Dining in Tivoli Friheden
There are restaurants to suit every taste and if you wish to bring your own picnic basket, there are BBQs and dining areas for this.
See what others are sharing on Instagram