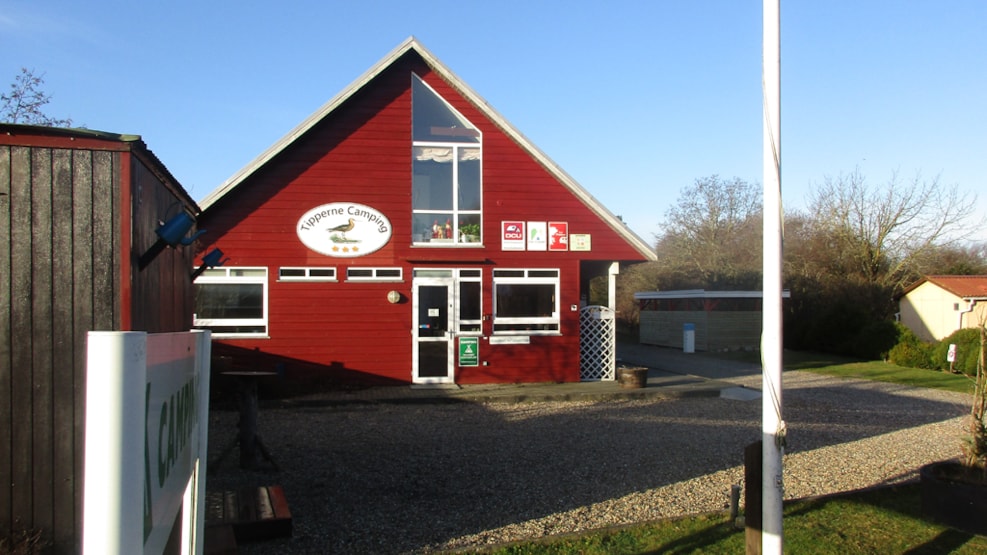 Tipperne Camping & Hytter
Surrounded by scenic forest in Western Jutland, you will find Tipperne Camping og Hytter. Here you are offered a campsite close to the roaring North Sea, where you can completely relax and enjoy the tranquility of nature.
Tipperne Camping & Hytter is located close to Nymindegab and Bork.
The campsite is scenically surrounded by forest close to the historic Tipper and Ringkøbing Fjord. You have the option of either staying in a caravan, tent or cabin.
If you live in a caravan, you have the opportunity to bring your own and live close to the North Sea.
If you come with a tent, there are good places for it. There is good shelter and you are located close to the service building. If the weather is bad, the site also has a covered terrace and a small living room. In the shared kitchen you will find both a freezer and a refrigerator where you can store your food freely.
It is also possible to book one of the campsite's lovely cabins.
In addition, Tipperne Camping og Hytter also offers a number of activities. These include wilderness baths, 2 campfires and lending of games.
There are also a number of activities in the area. If you are into wildlife, you will find the bird sanctuary, and if you are at ease in nature, you will find absolutely amazing walks in the area.
Tipperne Camping & Camping offers you a wonderful holiday close to the nature.