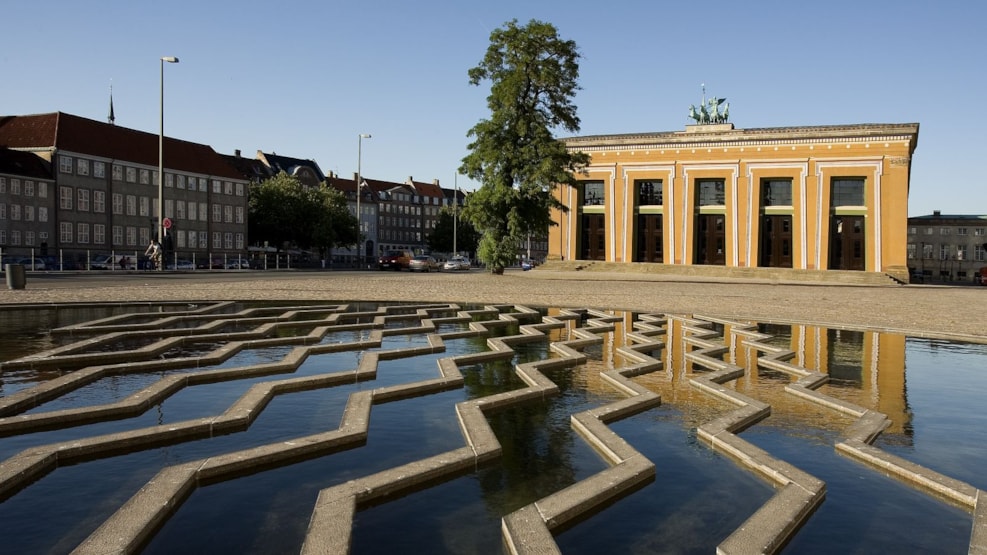 Thorvaldsens Museum
A celebration of the life and work of Danish sculptor Bertel Thorvaldsen.
Celebrating the work of world-famous Danish sculptor Bertel Thorvaldsen, this was the first museum in Denmark when it opened in 1848. Its colorful halls display stately sculptures of gods and people. 
The building itself is a historical treasure, with grand architectural features to complement the statues of gods and famous historical figures that line the walls. Located at Slotsholmen in the heart of Copenhagen the museum is very close to some of the most popular attractions of the city.
Who was Bertel Thorvaldsen?
Half-Danish, half-Icelandic sculptor Bertel Thorvaldsen (1770-1844) was born in Copenhagen and accepted to the Royal Danish Academy of Art at the tender age of 11. However, he spent most of his working life in Rome, where he had a workshop from which he created celebrated neo-classical statues for patrons across Europe. His tomb monument of Pope Pius VII is the only work by a non-Catholic in St Peter's Basilica.
In 1838, he donated his large art collection to his native city Copenhagen, including his personal collection of paintings by contemporary European artists that you can see displayed in the museum today. 
The sculptor is buried in the courtyard of the museum. 
A free audio guide offers visitors further insights into the history of the sculptures.