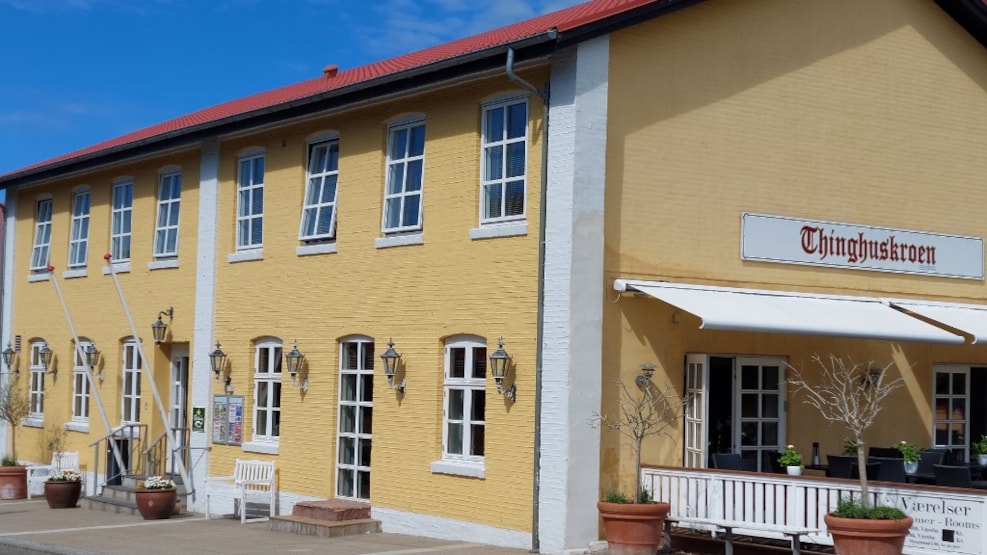 Thinghuskroen
The rooms have a shared kitchen with fridge, freezer, dishwasher, bath and TV room. There is access to washer and dryer.
Inquire about the possibilities for accommodation in connection with events.
Thinghuskroen
Thinghuskroen is an old-fashioned inn, with modern facilities, such as a restaurant, function rooms and Bodega Cellen. In summer we offer outdoor seating on the large terrace.
The inn serves everything from classic inn dishes to specialties such as fish and much more. Thinghuskroen was built in 1857 and was previously known as Hotel Vestervig and Vestervig Kro.
With its central location in the scenic Sydthy, between Agger and Hurup Thy, the inn is ideal as a starting point for excursions to the North Sea and Thy National Park.