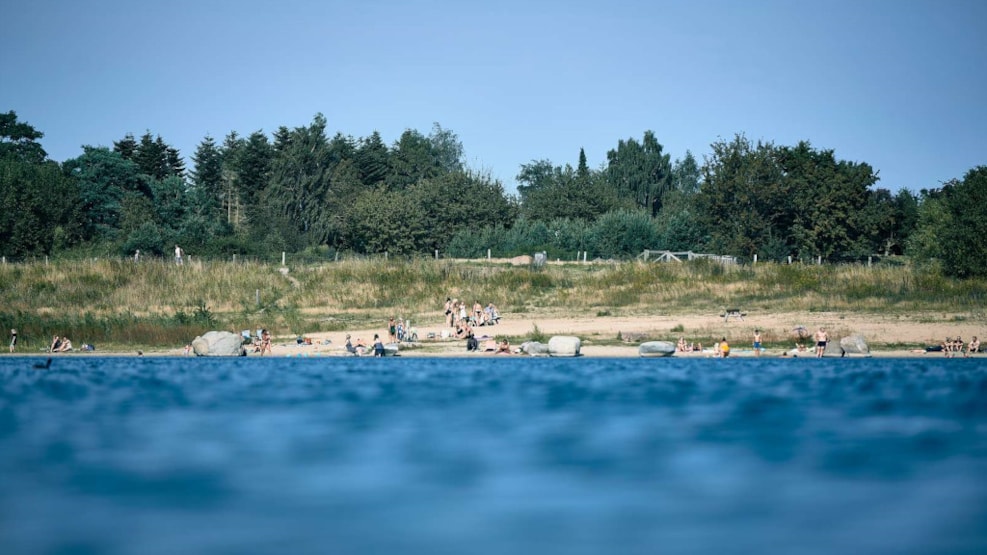 Tarup-Davinde - New nature in the gravel pits
For more than 100 years, gravel was mined in the Tarup-Davinde area. Today, the gravel pits form the setting for a hilly and undulating landscape with over 70 lakes. The area is a favourite destination for locals looking for a dip or a unique hike.
Several of the area's lakes are used as swimming lakes. From the motorway, it's a five-minute drive by car to the car park at Ilebjergvej 11E, where you're just a few minutes' walk from Lille Ilbjerg Lake. Here you'll find a lovely beach, where you can also enjoy a picnic lunch at the picnic tables or go for a walk in this popular destination.