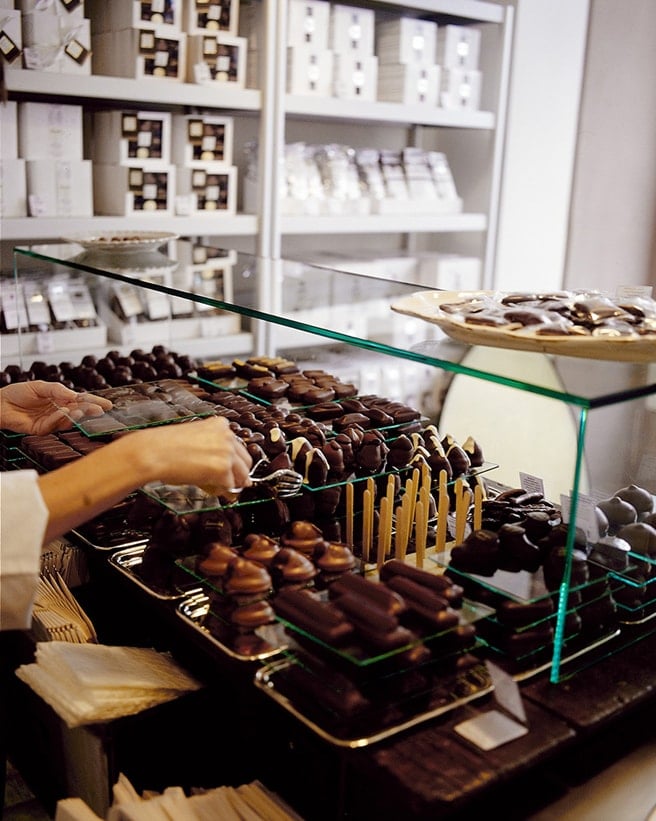 Summerbird Chocolaterie
Top-quality hand-made chocolate Summerbird Chocolaterie is situated in one of Copenhagen's best city-centre shopping streets. Here, young dedicated people have been creating top-quality hand-made chocolate for 15 years.
The philosophy behind Summerbird's is to give customers an outstanding taste experience. The basic component is their famous marzipan made from 75% Valencia almonds and 25% sugar. The raw-chocolate is made with no additives or preservatives. This, of course, means limited keeping qualities, so the chocolate sold here is always 100% fresh. Summerbird is available in many shapes and sizes: bars, different almond-based chocolates, as well as assorted chocolates. The best known piece of chocolate is perhaps the butterfly-shaped marzipan covered in dark chocolate. This has also given name to the shop, since the Danish word for butterfly (sommerfugl) quite literally translates as 'summerbird'.
New innovations or classics
Another one to go for is the chocolate with raspberry and peach: Alsatian raspberries and white peaches from Gascony are transformed into a light ganache and thereafter combined with the famous Valencia almond-based marzipan. The beautiful 'symponie de chocolat' gift-box offers a good selection according to season. Classics such as marzipan with provence orange, gianduja, fresh raspberry ganache, and the pure amande, are always available.