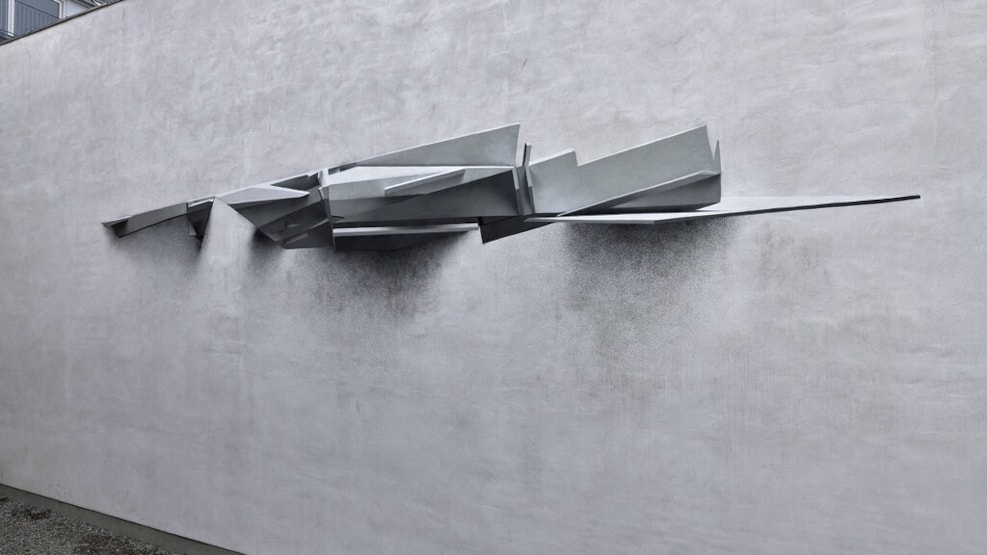 Street art "Out in the Open" - SODA - Danmarksgade
In a courtyard on Danmarksgade, across from Kirk Gallery, you can find a mural by the Italian artist SODA. The artwork is untitled and was painted in 2023.
SODA is a graffiti artist who also works in other artistic mediums such as painting, graphics, and sound. The artist utilizes black and white forms and a unique shading technique to create an illusion of three-dimensional surfaces. He is renowned for his exceptional abstract graffiti works that engage the viewer's perception by focusing their attention from a distance.
The mural is part of Kirk Gallery's gable project, "Out in the open," a non-profit initiative supported by foundations, private contributors, and sponsors. The project celebrates its 10th anniversary in 2023.