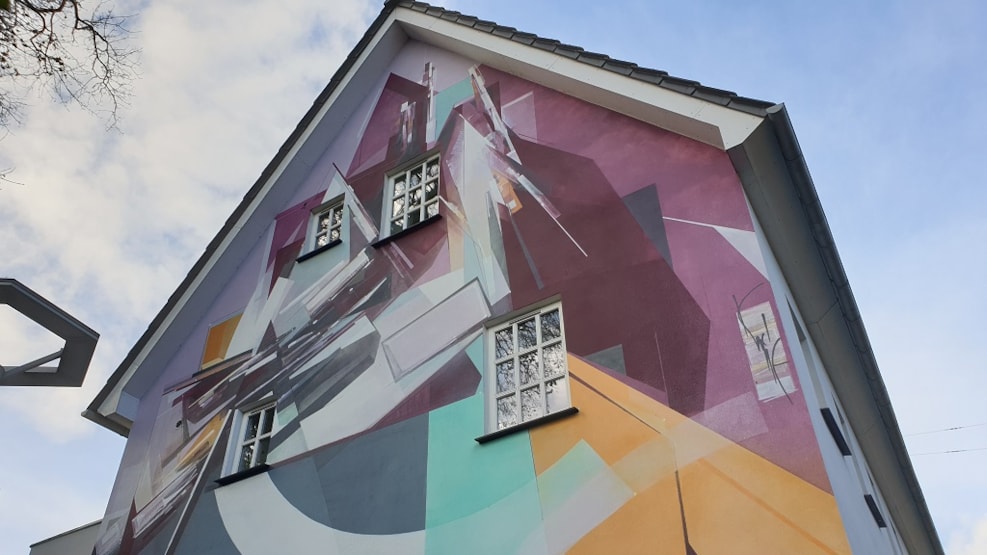 Street art "Out in the Open" - Augustine Kofie - Reberbansgade 33
"Ekkolokation" is an abstract composition, by the American artist Augustine Kofie.
The way the four triangular shapes overlap each other and creates echo, is Kofies way of talking to the city through his art. Augustine Kofie has added his artistic touch to Aalborgs cityscape, with his creation "Ekkolokation".
As part of "Out In The Open 2021", Augustine Kofie has chosen an abstract style with focus on the triangular shapes on top, supported by square motives below. That is his way, to make the art speak for itself. In combination with the atypical windows and location of the house, gives you an unique impression of the art and an anonymous building a voice.