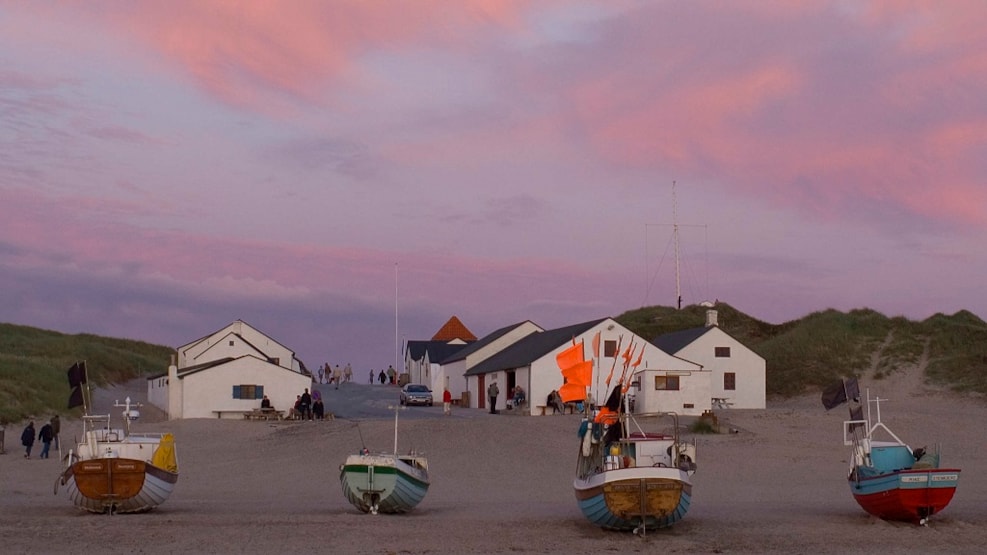 Stenbjerg - Nature watching, horseback riding, gathering, culture, cycling and hiking
Take a three-day adventure trip at the old fishing village Stenbjerg in Thy - part of National Park Thy.
Choose between horseback riding, gathering, snature watching, hiking, biking and culture.
Inspiration for active experiences in Stenbjerg
Are you into horseback riding, hiking, hiking or culture? Stenbjerg offers a wealth of experiences. The local Residents' Association has collected proposals for the area's guests in this leaflet. Download the Stenbjerg folder and find inspiration for unique experiences in Thy for the whole family.
Stenbjerg Landing Place
The characteristic tool houses at Stenbjerg Landingsplads were built by the fishermen themselves around the year 1900.
The rescue house has a rescue museum, where you can see a lifeboat from 1892 as well as other tools used by the rescue service.
At Stenbjerg Landingsplads you will find the information center for Thy National Park staffed by local volunteer hosts. At the Center you can see an exhibition about the area and buy maps and books.