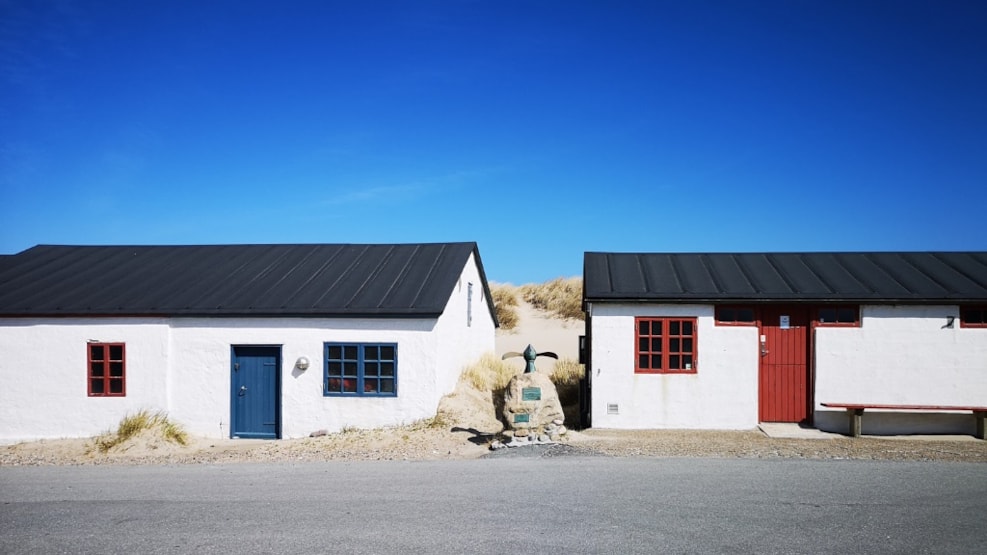 Stenbjerg Landing Site in National Park Thy
Stenbjerg is known as a landing place for coastal fishermen, where the boats were towed ashore.
The houses at Stenbjerg Landingsplads date from around the year 1900, when changes in fishing methods led to a need to be able to store and maintain the gear under a roof.
The tool sheds were built by the fishermen themselves, in many cases cement stone is cast on site. The houses were built in simple constructions and materials, which bore the stamp of chance. The houses were thoroughly restored in 2000.
The listed rescue house was built in 1931. The rescue house contains an exhibition about Stenbjerg's history with special emphasis on the rescue service. Among other things. The exhibition includes a lifeboat from 1892.
One of the fishing houses on Stenbjerg Landingsplads houses an information center for National Park Thy.
The house is staffed a large part of the year and you can buy a cup of coffee and other beverages.
Travel sustainably in North Jutland
Getting around North Jutland with public transport is effortless. Plan you trip with bus, train or 'Plustur' on rejseplanen.dk. If you book a 'Plustur', you will even be driven from the station straight to your doorstep.