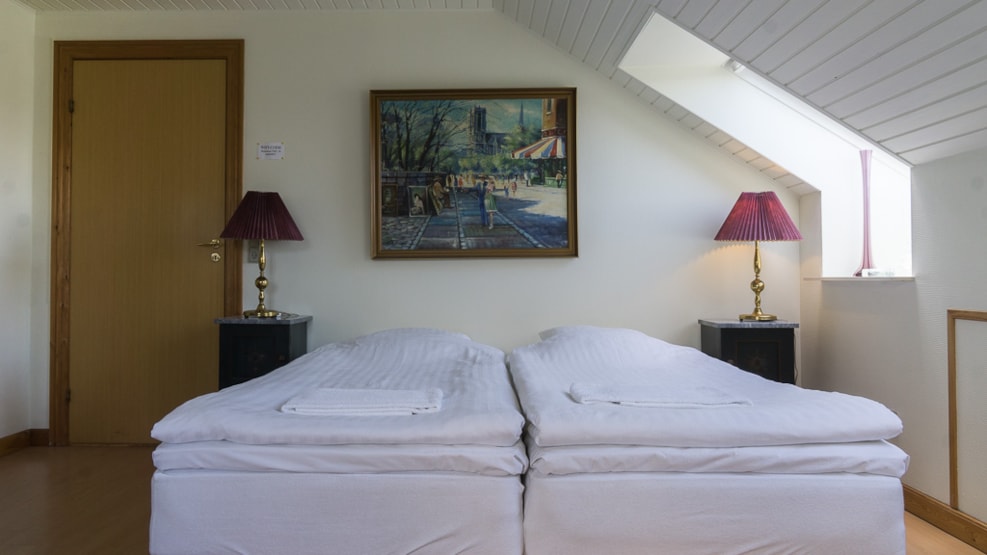 Stalden Bed & Breakfast
Restaurant Stalden Bed & Breakfast lies in an incredibly beautiful area of north-west Bogø, overlooking the Farø bridges and within walking distance of the harbour Skåninge Bro Havn with its jetty and sauna. Skåninge Bro Havn is a popular spot to watch the sunset, and you can easily get chatting to the locals. The area offers good fishing, and you can rent bicycles on-site so there are lots of opportunities for active holiday adventures.
If you arrive by bicycle or motorcycle, you can lock your bike up. 
Restaurant Stalden Bed & Breakfast has five large, bright and well-furnished rooms with shared bathroom facilities on the corridor. You can enjoy the beautiful view from the rooms, if you choose not to settle down in the garden or on the new Orchid terrace with a "built-in" sea view. 
The site also includes a popular restaurant, which offers a varied menu with high quality meals. The place also has a conference room with all the necessary facilities.