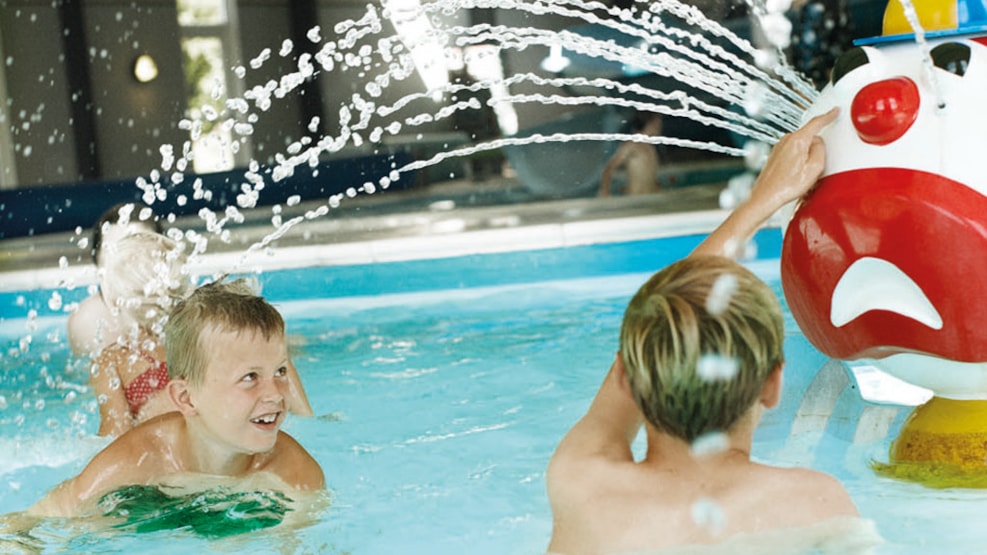 SportsPark Blaavandshuk Swimming pool & water park
SportsPark Blaavandshuk swimming pool is located in Oksbøl, close to beautiful nature and plantations and in short distance to the North Sea. At SportsPark Blaavandshuk swimming pool you'll find huge water slides and diving boards, but you can also opt for relaxing in the hot water pool, massage area, sauna, infrared cabin, and spas.
Visit SportsPark Blaavandshuk's Swimming Pool and Water Park in Oksbøl. At SportsPark Blaavandshuk you can spend all your time in the roughly 2.500 m2 large swimming pool and Water Park. Here you can burn some energy since the lanes are 25 meters long, you can jump from 1 m and 3 m diving boards, or venture up our climbing wall.  
Also, there are two spas, a sauna, and two hot water pools at SportsPark Blaavandshuk. The two water slides are sure winners for kids and playful adults. There's a fast and straight slide and a curvy and longer slide as well.