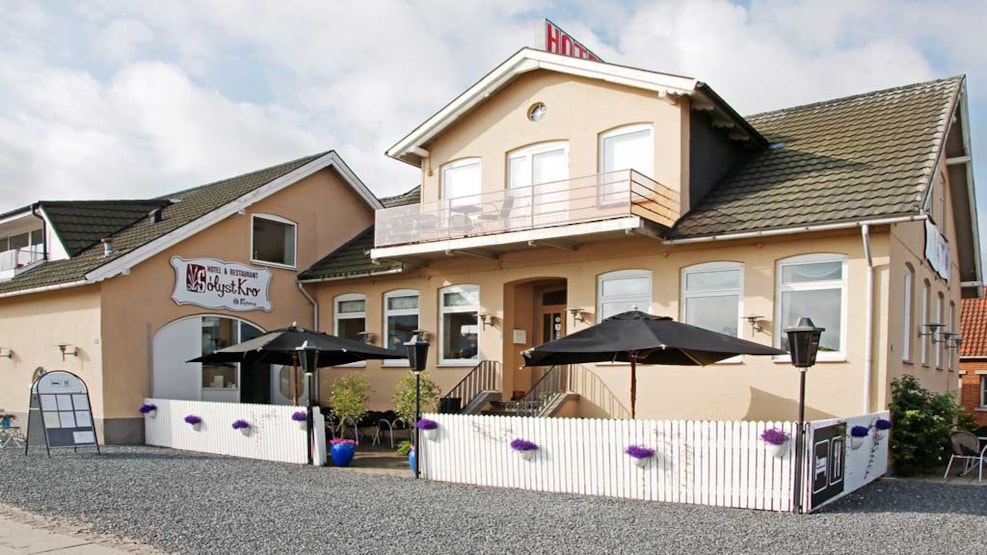 Sølyst Kro
Near Aabenraa city, by Aabenraa fjord lies Sølyst Kro.
Sølyst Kro (Inn) dates from 1850.

*Situated on main road A10, 2 km south from Aabenraa and 28 km from the Danish/German border.
*New wing with attractive hotel rooms.
*Lovely view to Aabenraa Fjord

The restaurant is open daily from 11 a.m. to 11 p.m.

Lovely terrace out front, with view over Aabenraa inlet, where one can enjoy a cup of tea or coffee, or a nice warm meal.