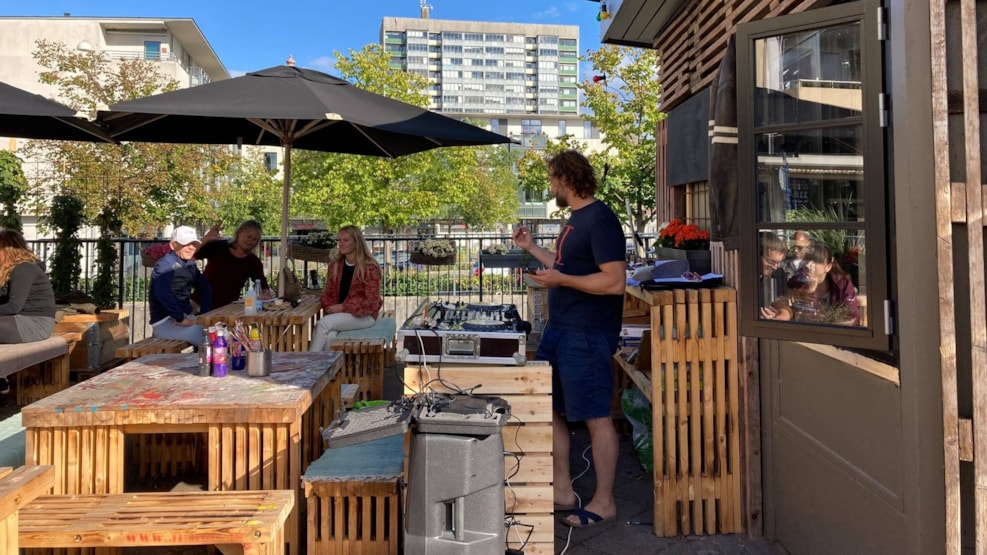 Social Grill Helsingør
Social Grill in Helsingør serves up a modern twist on classic diner food such as burgers, hotdogs and even lobster rolls, in a lively atmosphere with games and family-friendly cultural events.
Social Grill is the perfect example of food in Denmark. Dining in Danish culture is as much a shared social event as it is about just enjoying tasty, hearty and uncomplicated meals - what's not to love?  
Social Grill is not just a restaurant. It's a cultural café that offers a tasty and filling menu that's perfect for the whole family. Here you can enjoy gourmet burgers, lobster rolls, homemade roast pork sandwiches, lemonades, organic coffee, and craft beer. 
There is something for everyone here, with fun delivered via creative workshops, games, treasure hunts and lots of cultural events absolutely crammed with hygge and laughter! 
Fresh seafood and more 
Everything is produced on site and the lobster is caught in Danish waters. Freshness and taste is very much the order of the day. To encourage family meals, kids' burgers are free when you order an adult one!  
There are several branches of Social Grill in Denmark and Helsingør's boasts wonderful harbour views towards the ocean and beyond to Sweden. The building itself is simple and unfussy, with outside seating on long table, which is ideal for the warmer months. And it's just down the road from the UNESCO world heritage Kronborg Castle, so it's the perfect place to eat after soaking up all that fascinating Danish history.