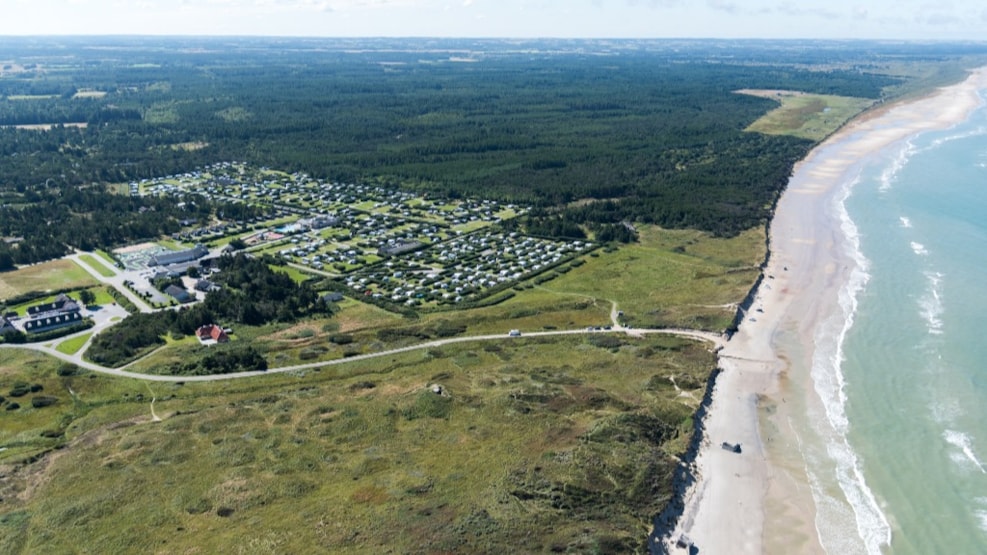 Skiveren Camping
Skiveren Camping is incredibly beautiful - in the middle of a beautiful and protected natural area only 300 m. from the North Sea.
The large dunes and beautiful forests invites to fun and challenging activities, where the varied nature has the ideal conditions for running, MTB / and bike rides as well as inspiring walks.
Skiveren Camping is located in the area south of Skagen - and the surroundings is the perfect setting for a pleasant holiday.
Skiveren Camping offers camping, cabins, rental caravans - and the opportunity for an active holiday for the whole family in beautiful surroundings.
There is a supermarket, café, swimming pool, wellness center, tennis, mini golf, fitness and activity center.
Rental of 27 cabins w / toilet + shower and 595 campingspots.
Enjoy life and nature at the 4.5-star campsite near Skagen.