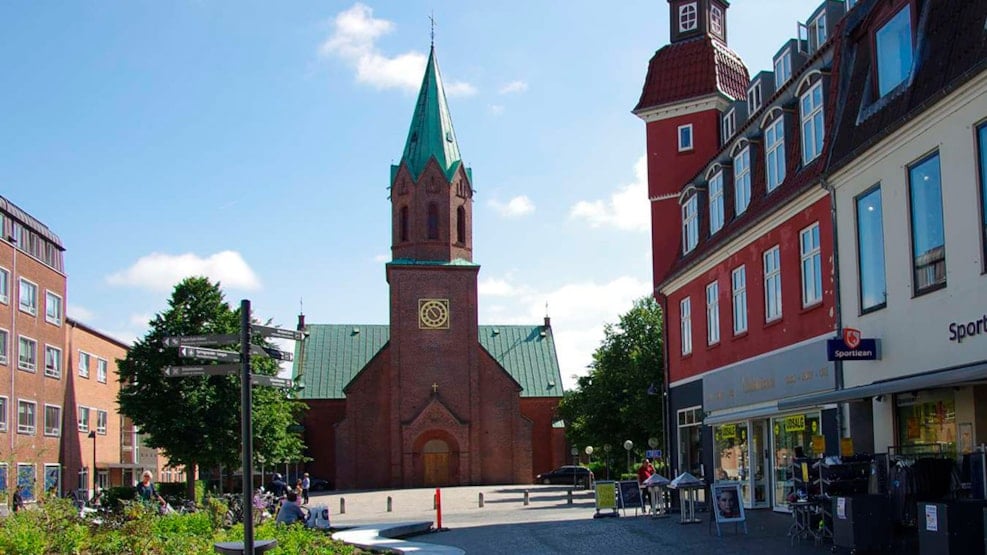 Silkeborg Church
Silkeborg Church was constructed before 1845 when there were only around 30 people living in Silkeborg. It was only after the paper mill was built that the population increased, and there was a need for a church. After 20 years of work, the church was completed in 1877 and is now an active part of Silkeborg.
The beautiful altarpiece is carved in gold-plated wood. The motif depicts Christ on the cross flanked by the Virgin Mary and the apostle John. At the bottom, a frieze runs with the 12 apostles surrounding Jesus as the savior and judge in the center.
The beautiful stained glass mosaics in the apse depict "The Good Shepherd" and "The Sower." Also, take note of the splendid organ facade from 1943, on which the former king's coat of arms can be seen.
The church's carillon consists of 49 bells and plays every day at 8:00 AM, 12:00 PM, 2:00 PM, 4:00 PM, and 6:00 PM.
See what others are sharing on Instagram