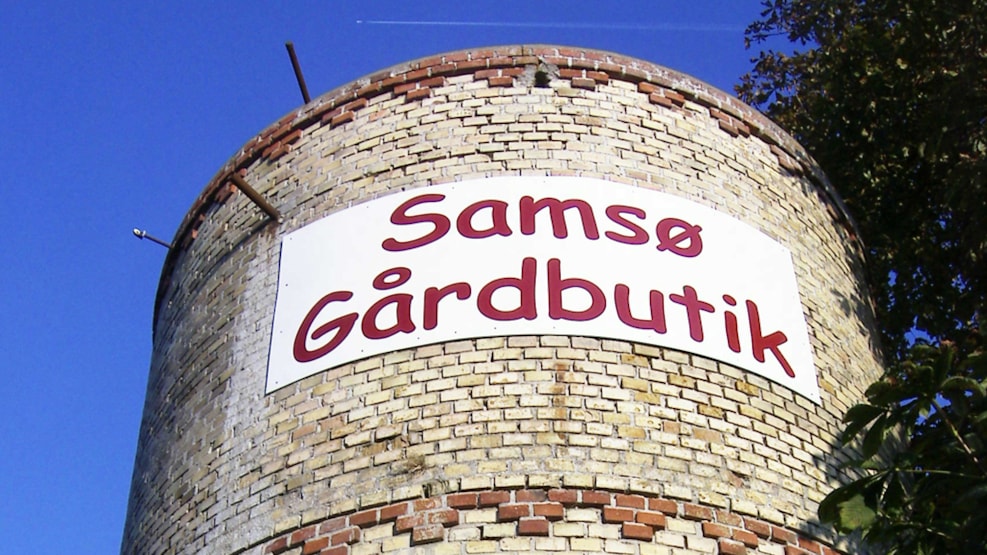 Shopping on Samsø
A Delicate Experience
In the middle of Tranebjerg, there is an atmospheric world full of flavour. Shelf upon shelf offering delicious goods and interesting spirits that supplement the menus and the charming hosts.
A Good Story
For Karl Johan and Susanne, owners of Carlos Corner, it is important that their high quality products are complemented by their high quality stories, and so the couple maintains a good rela­tionship with many of their suppliers. "It is about communicating the joy and pride that is often found with small suppliers. We do not just sell honey, jam and tea; we sell a feeling", says Karl Johan.
The vast selection – from goat's cheese to tonic – is bought and sold in accordance with one basic principle: it has to be good. "We not only sell products from Samsø but also have delicatessen products from many places all over Denmark. At the same time, we expand our range by offering home made products from my own kitchen", Susanne says.
The Whole World, Bottled
A large part of what they offer consists of global wines and spirits – including places that Karl Johan and Susanne do not just travel to for a quick chat, so Karl Johan has taken part 1 of the sommelier programme that gives you a lot of insight into far­ming, wine districts, grapes, storage, etc.
We pride ourselves on giving the best service and let customers taste a rum or gin before buying it", says Karl Johan who also uses his vast knowledge when organising port wine and whisky tastings alone or with other experts.
The shelves at Carlos Corner abound with interesting bottles and the place is held in high regard among both locals and visitors to Samsø. "We have a lot of recurrent customers who admire our large selection of wine and spirits that are hard to find anywhere else. At the same time, we have an amazing collaboration with many of the island's restaurants wanting to serve something extra delicious", says Karl Johan.
Wine Bar and SOS
In the fall of 2015, Carlos Corner moved to a new and larger location on Langgade. Now they have a large enough kitchen to fulfil the couple's ambition of combining the shop with a wine bar and a lunch restaurant. "We can seat 30-35 guests indoors and even more outside in our lovely yard. You can enjoy a good glass of wine, a microbrew on draught, a platter of tapas, an SOS platter (herring and schnapps; "Sild Og Snaps" in Danish) and many other delicious things", says Susanne.
The room is also used for tastings and other events that are announced regularly. "If your group is looking for a customised, exclusive and intimate experience, we can definitely handle that as well."