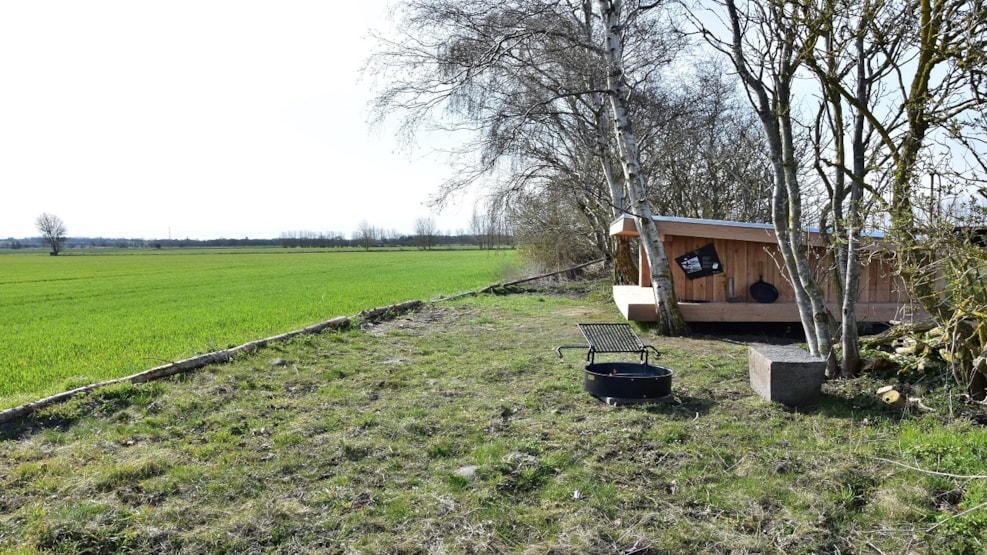 Shelter site - Vålse Vig
Enjoy the view of the field from this shelter and tent site, which is idyllically located behind the dam at Vålse Vig. Here you can wake up to the sound of the chirping birds while deer graze in the field.
The site consists of a spacious shelter with room for 5 guests and a small tent site, and is located undisturbed in the corner of a private garden, only 500 meters walk from the harbor, where there is a year-round toilet with drinking water. There is a campfire site directly by the shelter.
If you need to buy groceries, there are petrol stations at Gåbense and Øster Kippinge, 5.4 and 5.6 km from the site respectively. In Nørre Alslev, which is just under 8 km from Vålse Vig, there are opportunities for larger purchases, as well as train and bus connections to Nykøbing Falster and Copenhagen.
Note: It is not permitted to walk across the fields, please follow the path along the lawn, and then the road when you go to the harbour.
Read more about Vålse Vig shelter site at Book en Shelter. See also a full overview of Naturlandet Lolland-Falster's many shelter sites here.
Get access to more exciting outdoor experiences in Naturlandets app.