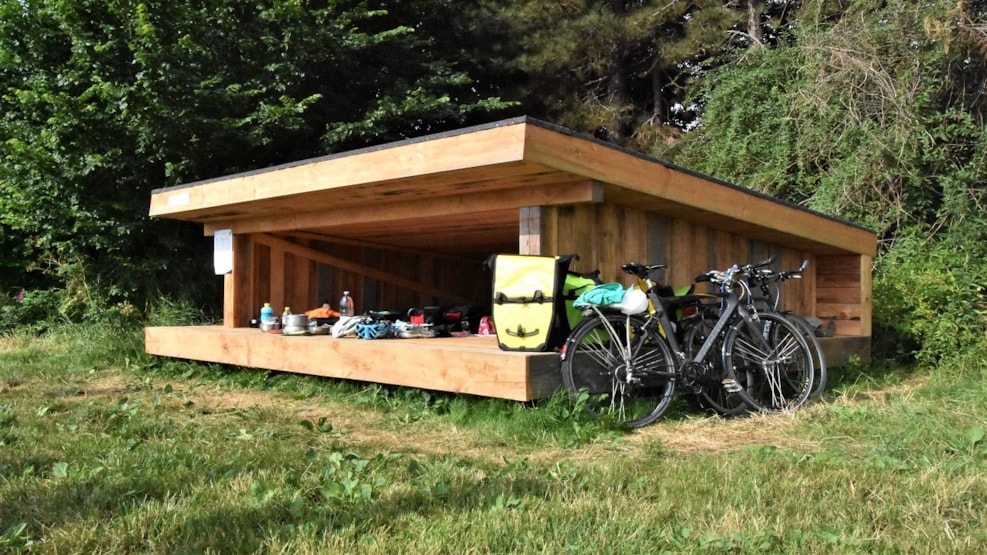 Shelter site - Sletteren Strand
This is the perfect shelter for you who love to frolic in the sea! Here you spend the night only 10 meters from the rushing Småland waters and from the shelter site you can enjoy the beautiful sea view with the neighboring island Femø on the horizon.
The shelter site consists of a shelter with room for 5 people. It is not allowed to spend the night in a tent on the site.
Jump into the water from the pier or relax on the lovely sandy beach. There is a public toilet at the site, as well as a nice table-bench set
You take the ferry from Kragenæs to get to Fejø, click here to see ferry times. Seats on the ferry cannot be booked in advance, so make sure you arrive in plenty of time before departure during the tourist season. You can leave your car at the harbour in Kragenæs and walk or cycle around the island. It is just under 5,3 km from the ferry port to the shelter site at Dybvig Harbour.
Fejø has its own grocery store and a small tourist office that is open during the summer months. In addition, there are several interesting restaurants and cafés – see a list with information and opening hours for various services on Fejø here.
Read more about Sletteren strand shelter site at Book en Shelter. See also a full overview of Naturlandet Lolland-Falster's many shelter sites here.
Get access to more exciting outdoor experiences in Naturlandets app.