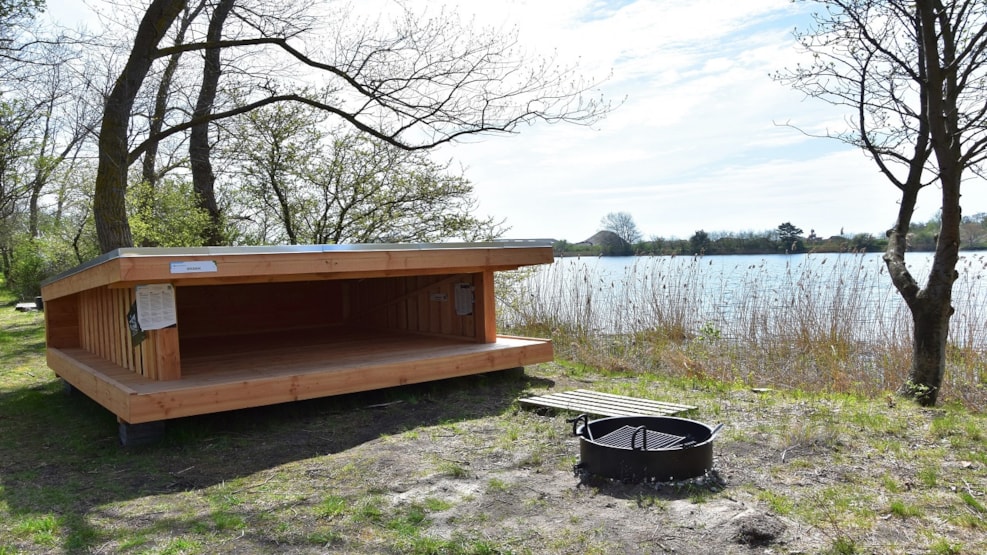 Shelter site - Hirbosøerne
In Rødbyhavn on South Lolland there is a nice little area with lakes, which is pleasantly surrounded by trees and shrubs. Along the northernmost lakeshore, a nice shelter site has been established with two spacious shelters.
The site consists of two spacious shelters with room for 5 people in each. There is no tent site.
There are a campfire site, and a modern, odour-free bog toilet a few metres away. Remember your fishing gear, as you can easily spend many hours fishing in the lakes – make sure you follow the instructions on the physical signs.
At Rødby Færge station there are buses to Holeby and Maribo, and train buses to Nykøbing Falster. Be sure to check Rejseplanen, as there is ongoing railway work due to the construction of the Fehmarnbelt link. If you are going to continue to Germany by ferry, then you can check the ferry times and buy a ticket at Scandlines.
Show your booking receipt at Restaurant Marni then you get a 10% discount on your meal (excluding drinks).
Read more about Hirbosøerne shelter site at Book en Shelter. See also a full overview of Naturlandet Lolland-Falster's many shelter sites here.
Get access to more exciting outdoor experiences in Naturlandet's app.