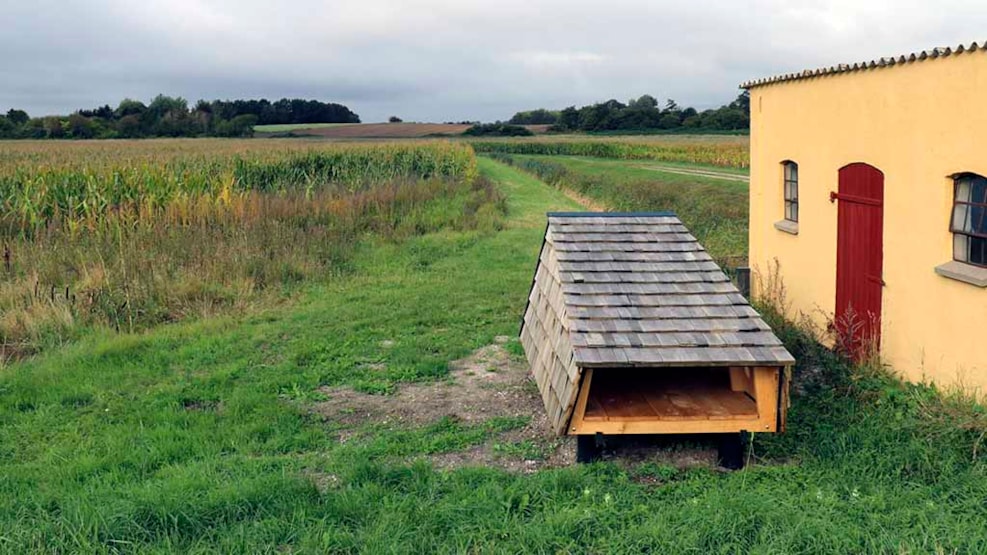 Shelter at Kissemae Pumping Station next to Nærå Strand
Stay in a shelter on the former fjord bottom in the fantastic nature at Nærå Strand between Nørreby Hals and Flyvesandet!
The shelter is located by Nærå Strand, which was once a large fjord that stretched far into Funen, but which was drained from 1781. The small pump house is still pumping water from the reclaimed land into the fjord.
Here you will find undisturbed nature on North Funen, so enjoy the peace and quiet and listen for how many different birds you can hear. You can also see the beautiful starry sky, because there are no houses close by and therefore no light pollution.
Practical information
There is room for two people in the cozy shelter.
It's possible to bring a dog if it's on a leash.
You can't make a fire at the shelter due to its location, so remember to bring a trangia, a jetboil or similar items if you need to cook or make coffee and tea. And you are very welcome to bring candles and good headlights.
There is no drinking water or toilet at the shelter. You can use Klinte Church or Nørre Nærå Church, both of which are located about 3 km away from the shelter.
If you come here by car, we recommend parking at Klinte Church or Nærå Church and walking the rest of the way, so you can experience the beautiful nature along the route.
Price
DKK 30 per night per person
Booking