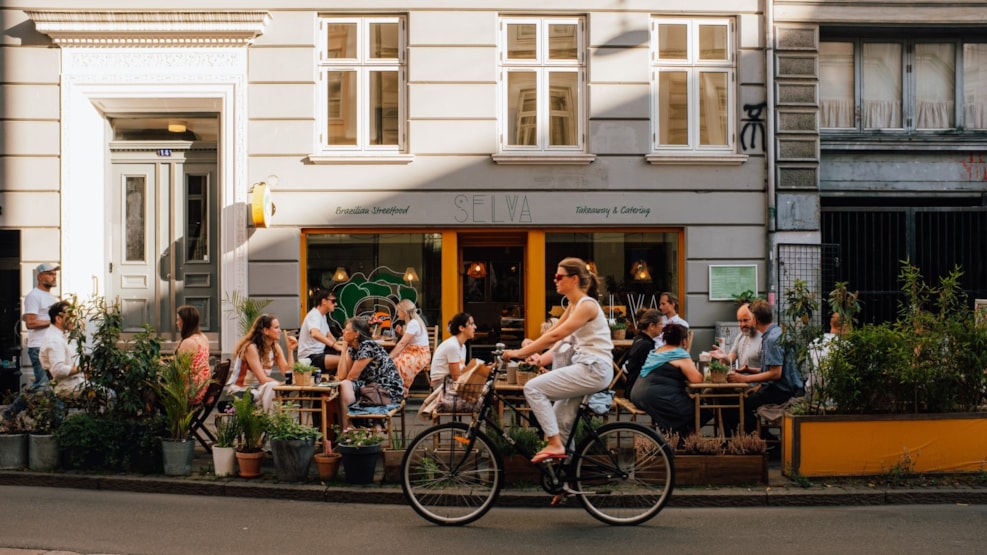 Selva
Combine the Nordic and the Brazillian kitchen, Tapioca pancakes, fresh and healthy ingredients and a cozy atmosphere, and you get Selva.
Just off Nørrebrogade on Elmegade, Selva invites you to a Brazilian experience that starts with the famous tapioca pancakes. The pancake is made from the tapioca root, which is ground into flour, and every morning owners Sue and Mads come in and make fresh pancakes. The pancakes are typically filled with lots of vegetables and various meats prepared in the Brazilian style.
Sue and Mads have culinary backgrounds in Barcelona, São Paulo and Copenhagen, and have now settled in Nørrebro. They have a clear purpose: to introduce Copenhageners and guests in Copenhagen how to combine tasty and healthy street food from Denmark and Brazil in one concept and kitchen!
Selva is the perfect place for a cozy lunch or evening where you can experience new healthy food and drinks made with an extensive knowledge of different world cuisines, but with a Brazilian focus. Tapioca is gluten-free and there are several vegetarian and vegan options, so there's something for everyone.