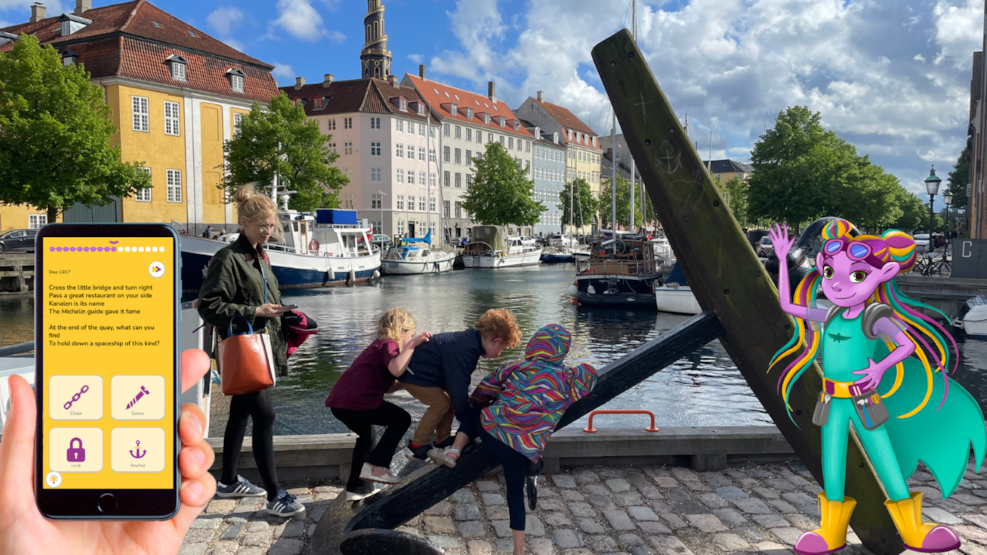 Seek+See Family Experiences
Not a regular walk but a fun family adventure with Skyla, Alien Explorer and Crash Pilot. Explore at your own speed with Seek+See's self-guided, interactive treasure hunts. Get clues via smartphone, search for elements in the city, and help Skyla fulfil her mission all while discovering Copenhagen's highlights and hidden gems.
Go on a fun family adventure with Seek n See's self-guided, interactive sightseeing, treasure hunts tours.
Help Skyla build a new spaceship by finding spare parts in the city, or uncover the secrets of Danish happiness and find the building blocks for a happiness mascot. All treasure hunts keep screen time to a minimum and are wrapped in a unique mission that keeps the kids engaged until the very end. It's a social, fun and informative experience for kids and adults at the same time. Let the kids take the lead, solve the clues and celebrate your success together while discovering beautiful areas of Copenhagen and learning playfully about history, culture and sustainability. Enjoy the flexibility that you can start, pause and continue at any time. Get inspired along the route about other places to visit and activities to do and create memories together.
Perfect for children from age 3 to 10.
Languages: English, Danish and German. 
Families buy the treasure hunts on Seek+See's website and receive an email with a start link and practical info.