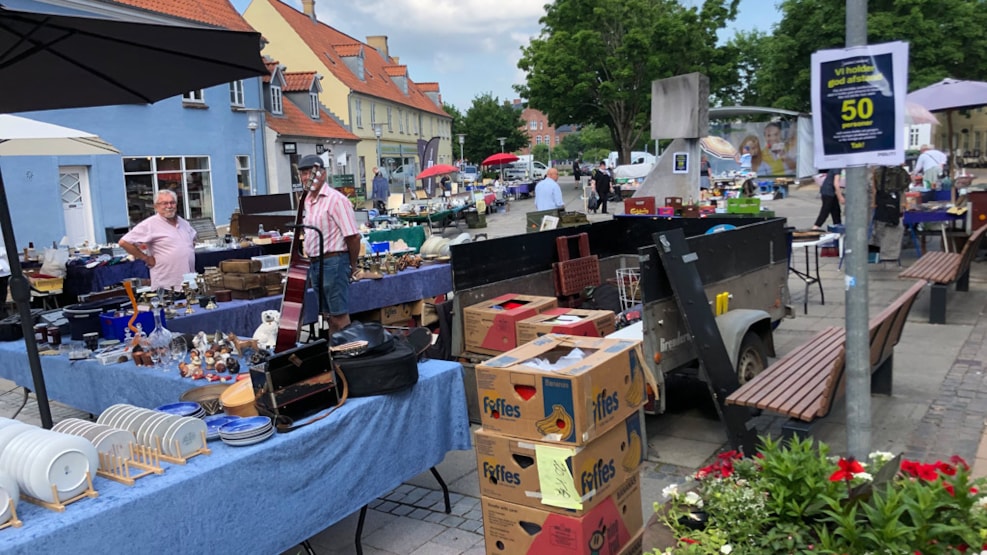 Second hand market in Sønderborg
Stop by and make a good purchase!
Every Wednesday, from 10 a.m. to 4 p.m., you will find our cosy booths at Rønhaveplads in the upper part of the pedestrian street, Perlegade.
You may be lucky enough to meet us all year round. However, we have to admit that if the weather is really bad, then we don't set up - if the weather is really good, some of us may think of setting up the stall on a few extra days of the week.