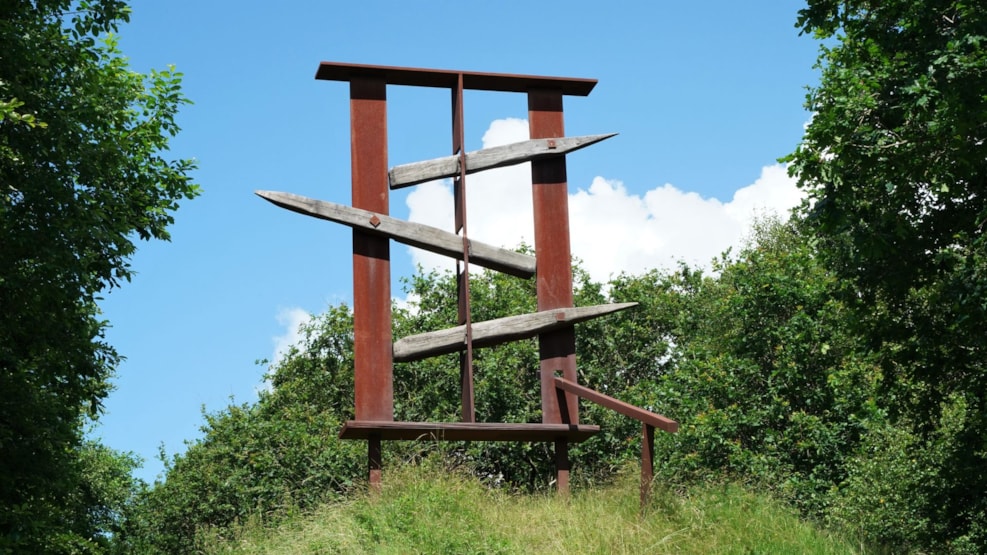 The Sculpture Park Tørskind Grusgrav
Danish sculptor Robert Jacobsen has in collaboration with French sculptor Jean Clareboudt transformed the former gravel pit in Tørskind into a sculpture park consisting of nine individual sculptures, four of which were created by Robert Jacobsen and five by Jean Clareboudt. 
Featured as a land art installation in dialogue with nature, the individual sculptures are made of concrete, iron, rock and timber. The theme of the land art installation is the path of the sun as it traverses the sky during daytime, allowing the sculptures to interact with sunlight and thus be perceived differently depending on the time of day and the season.
Bring your lunch and turn the visit into a picnic.
The sculpture park is part of VejleMuseerne. A flyer is issued with information about the activities of the month. The flyer is available at the tourist office and at museums and exhibition centres. It can also be accessed at www.vejlemuseerne.dk.