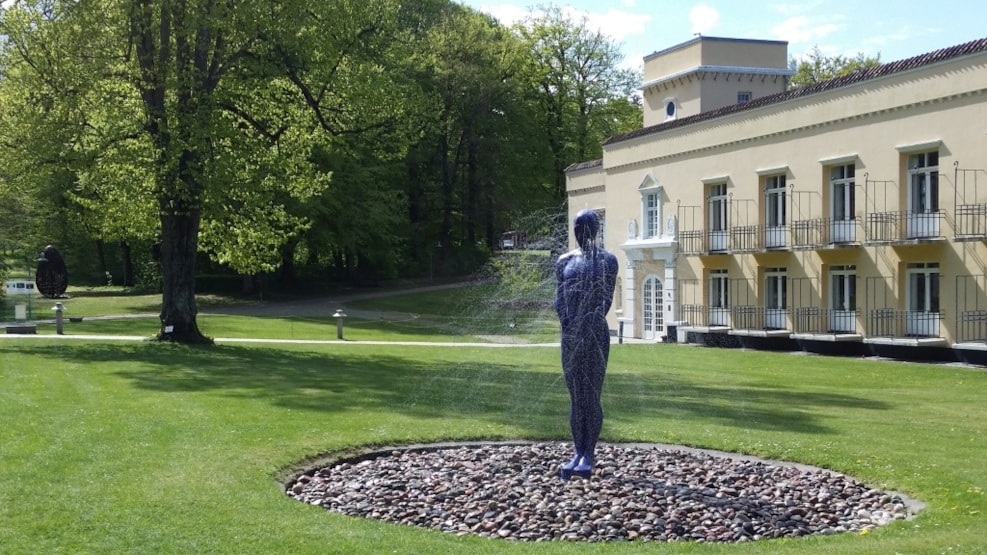 The Sculpture Park at Kunstcentret Silkeborg Bad
The Sculpture Park at Kunstcentret Silkeborg Bad is an oasis in the heart of Silkeborg and houses over 45 sculptures. Most of them are permanent, while a few are temporarily displayed.
You are free to visit the Sculpture Park, where among the beautiful trees, you will find sculptures in all shapes and forms. Some sculptures have been in the park since 1929, but most of them have been added since the opening of KunstCentret in 1998.
Evolution of the Sculptures
On a stroll through the Sculpture Park, you can experience the diverse ways artists express themselves through sculpture today. At the same time, the Sculpture Park reflects significant trends and developments in modern art. Sculpture has become a broad artistic form that encompasses classical figurative works, abstract sculptures, land art, and various installations.
Today, artists use a wide range of materials, previously unimaginable, as mediums for their artistic expressions. Our park showcases works by both Danish and international artists.
Audio guide
Try KunstCentret Silkeborg Bad's audio guide and discover the stories behind the many sculptures.
See more here.
See what others are sharing on Instagram
#kunstcentretsilkeborgbad #visitsilkeborg #visitaarhusregion