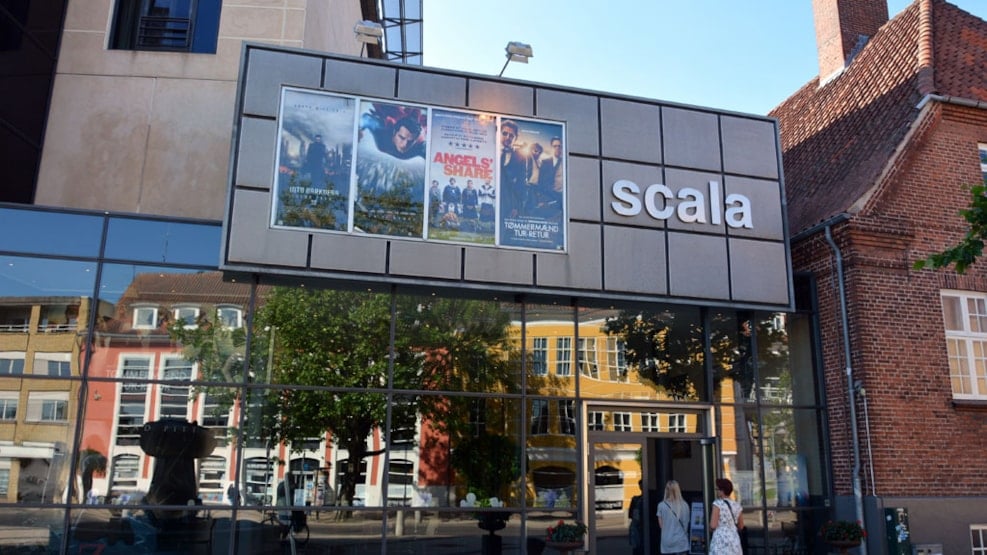 Scala Svendborg
Scala Cinemas.
On Centrumpladsen in the middle of the city is the city's cinema, with 4 cozy and modern cinema halls. Here is a wide selection of movies for ages ages and tastes on the program.
Scala is present when the latest films are presented, and here is plenty of children's entertainment.
The kiosk has a huge selection of delicacies for all tastes, and there is the option of a cup of fresh coffee or a glass of wine before the show.
Movies are played here from 15.00 on weekdays, and on weekends and holidays there are lots of movies already from 12.00