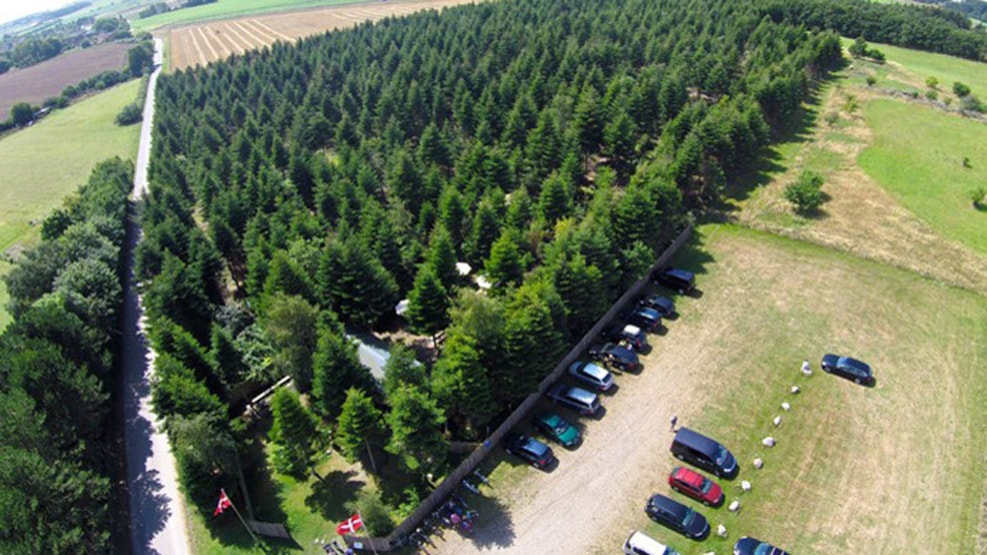 Samsø Labyrinten
Samsø Labyrinten is approved as World's Largest Maze by Guinness World Records. The maze is 60,000 m2, equivalent to 12 soccer fields.
The extensive trail system that has a total length of  more than 5,5 kilometres, is bordered by more than 50,000 trees and bushes.
Besides the experience in the labyrinth itself, you also get a great nature experience, and you may be lucky to see or hear some of the area's 25 species of birds or other animals e.g. hare, fox and deer.
As soon as you walk in to the maze, you might lose orientation. There are 186 T-junctions and thus plenty of opportunities to hit a dead end.
There are eight objectives in the Labyrinth: Eg. Viking temple, the Stone Circle and three new objectives – The Square of Hearts, Square of Eternity and Owl's Hollow. By simply walking aimlessly, it is far from certain that you find these goals. They are too well hidden among the trees. You must therefore use a Pathfinder, a booklet containing a series of questions.
You move into the labyrinth and at every T-junction you must answer a question. There are two possible answers, and if you answer right every time, you are gradually guided towards the selected goal. If you answer incorrectly on just one issue, you risk getting lost!
Pathfinders are available in varying degrees of difficulties for adults, families, children and mixed groups and there are pathfinders in Danish, English, Spanish, Swedish, Dutch and German.
The maze is ideal for family gatherings, companies and of course guests of the island.
Most visitors spend a couple of hours in the maze.
Prices
Adults: DKK 70,-
Children (Age 3-12): DKK 60,-
Group discount of 10% (Min. 20 people)