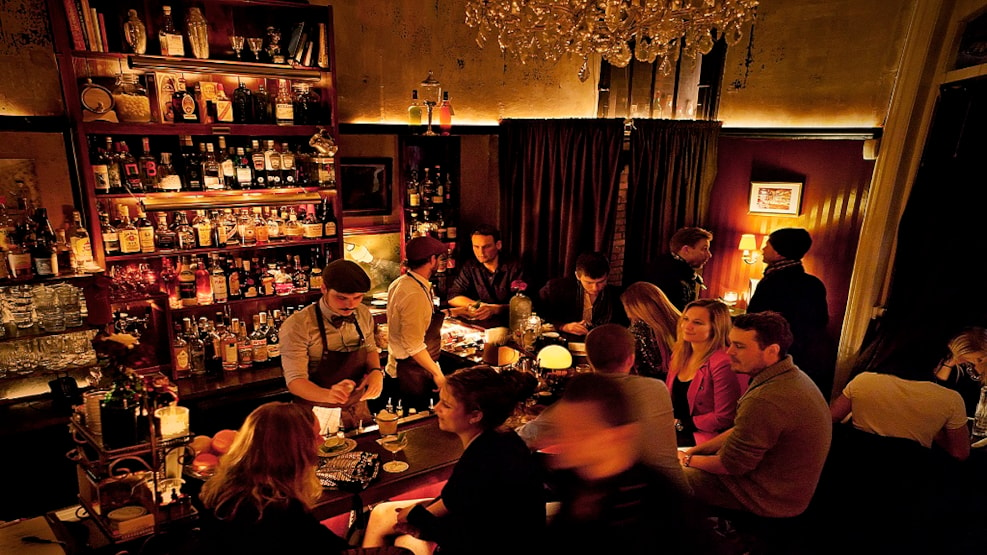 Salon 39
Salon 39 is a different kind of cocktail bar located in the district of Frederiksberg.
The classy cocktail bar near the lakes combines the sleek old-time-y charm of the classic cocktail bar with a tempting dinner menu in an intimate setting.

You can try cocktails you will not find any other place, as well as the classics. The bartenders and staff here really know how to mix the liquor to perfection and how to treat all guests with smiles and true hospitality. Oh, and the chef here makes one of the best burgers in town.

The ambience in the dimly lit Salon 39 is cool, relaxed and perfect for a romantic date as well as a night out on the town. The music is mostly jazz, soul and blues to complete the experience.