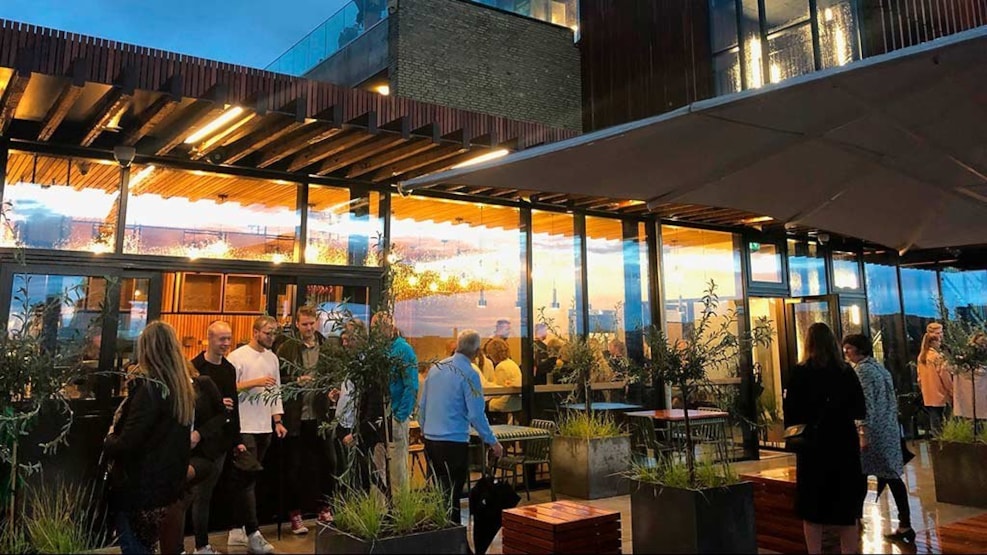 Salling ROOFTOP
In the absolute centre of Aalborg you will find Salling and its beautiful ROOFTOP, which is a 1400 square meter rustic and urban city park at the very top of Aalborg
The rooftop is divided into three stories to create different spaces and plateaus. This allows you to experience different activities and possibilities on each of the three stories, as well as to move around and see Aalborg from different heights.
Salling ROOFTOP has cosy lounge areas, amfi-stairs, a sky bar, a greenhouse with a café and the nerve wrecking sky walk where the brave can look down from a height of more than 30 metres through a large glass plate. From this urban oasis you have a beautiful view of the city and the Limfjord, allowing you to experience Aalborg in a completely different way.
Seeing as the rooftop has both in- and outdoor areas, it is the perfect venue all year round. With its relaxed atmosphere, the modern and intriguing rooftop is the perfect place to host your conference reception, an informal dinner or a cocktail party, where you have the opportunity to network and interact with one another in a different way than inside a conference room. 
A visit to Salling ROOFTOP can easily be combined with a guided tour of the city, where you can learn about Aalborg's history, see the beautiful street art or hear about the development of the waterfront.
Capacity: 550 people