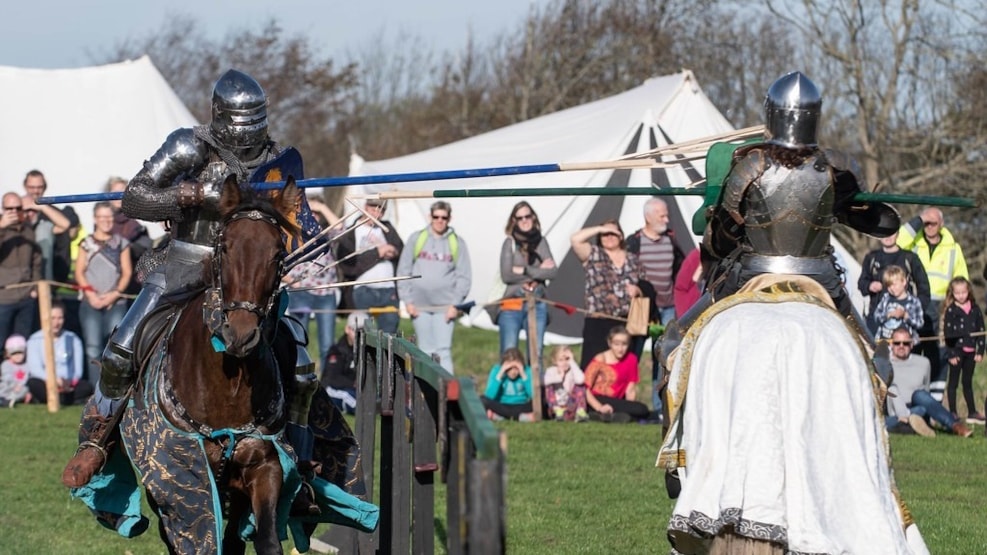 SAGALAND Adventure Park
Invite the whole family on an enchanting journey to Sagaland, where the time machine sends you back to the Age of Chivalry. It's like stepping into a living fairytale where anything is possible! Experience the impressive shows of the knights on majestic horses, solve puzzles and unravel mysteries in this magical world and take the challenge to find all 99 goblins hiding around. At SAGALAND Wonderland, a world of fun activities and quirky games await you that will delight both children and adults.
Experience the Age of Chivalry in all its glory, where your imagination will run wild and you will be entertained by the most magical and colourful events. Look forward to making memories together as a family as you take part in this enchanting adventure in Sagaland!
HORSE SHOW: Every day there is a fairytale show with real knights fighting on horseback. Visit the knights' horses in the stables after the show. Here you will also meet the knight, who is happy to tell tales from the old days, and you can try on his armour.
MYSTERY HUNT: The mystery hunt is for all keen detectives. This year the ¨TIME¨ has passed! It's all about following the traces of time through the old fairy tales by H.C. Andersen and Bdr. Andersen and Brothers Grimm - solve the riddles, crack the codes and find the key to the passage of time. QUICKLY GAMES: Sagaland is full of quirky games and unusual activities. Here the whole family can challenge each other. It's fun - also for the adults. All activities are free of charge.
GHOST HUNT: In Sagaland, the Christmas elves are on summer holiday, but there are also forest elves, farm elves and a single ship elf hiding in the adventure park. Can you find all 99?
Open: 30 July - 18 August - every day 10 am - 4 pm - closed Saturdays
Come as often as you like: all tickets are valid as season tickets.