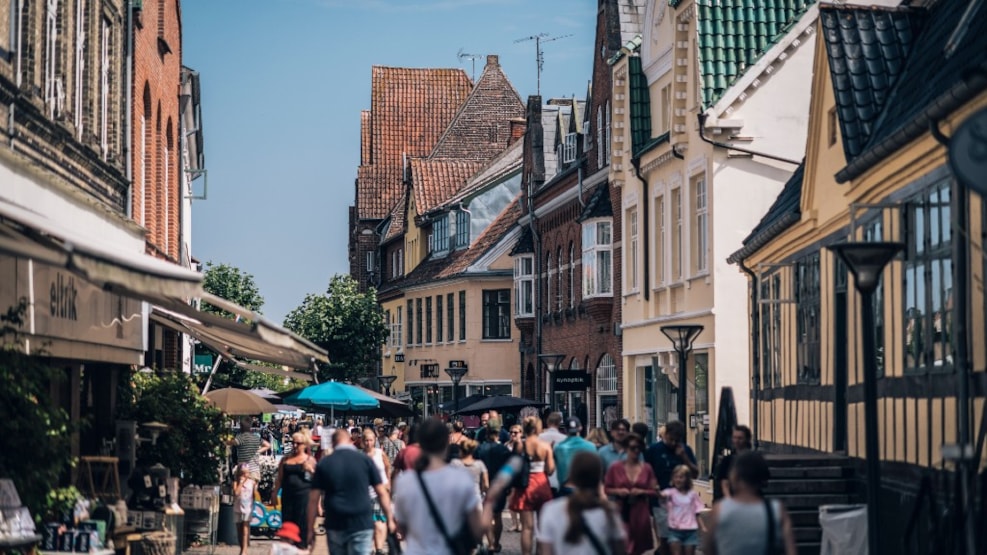 Rudkøbing
Rudkøbing is Langeland's largest city, a cozy old market town with small town houses and crooked, cobbled roads. In the city's many specialist shops, you still get good, old-fashioned service.
The market town of Rudkøbing
In addition to pleasant shopping and a bite to eat at one of the town's small eateries, Rudkøbing offers a wealth of nature, culture and art experiences. In Rudkøbing's artist quarter, galleries and artisans invite you to take a look inside. Follow the Art Route through Rudkøbing's streets, a trip in the company of sculptures and through the city's vibrant art environment.
Take a walk past the fine old Rudkøbing Town Mill with a view of Rudkøbing Vejle's rich bird life, and follow "hhertestien" to Fredskoven behind the town. Or walk along the "By og Park stien" that connects the city with the harbour, past e.g. Rudkøbing City Historical Archive in the old trainstation building, and learn more about life in Rudkøbing then and now, by reading the information on the red cairns.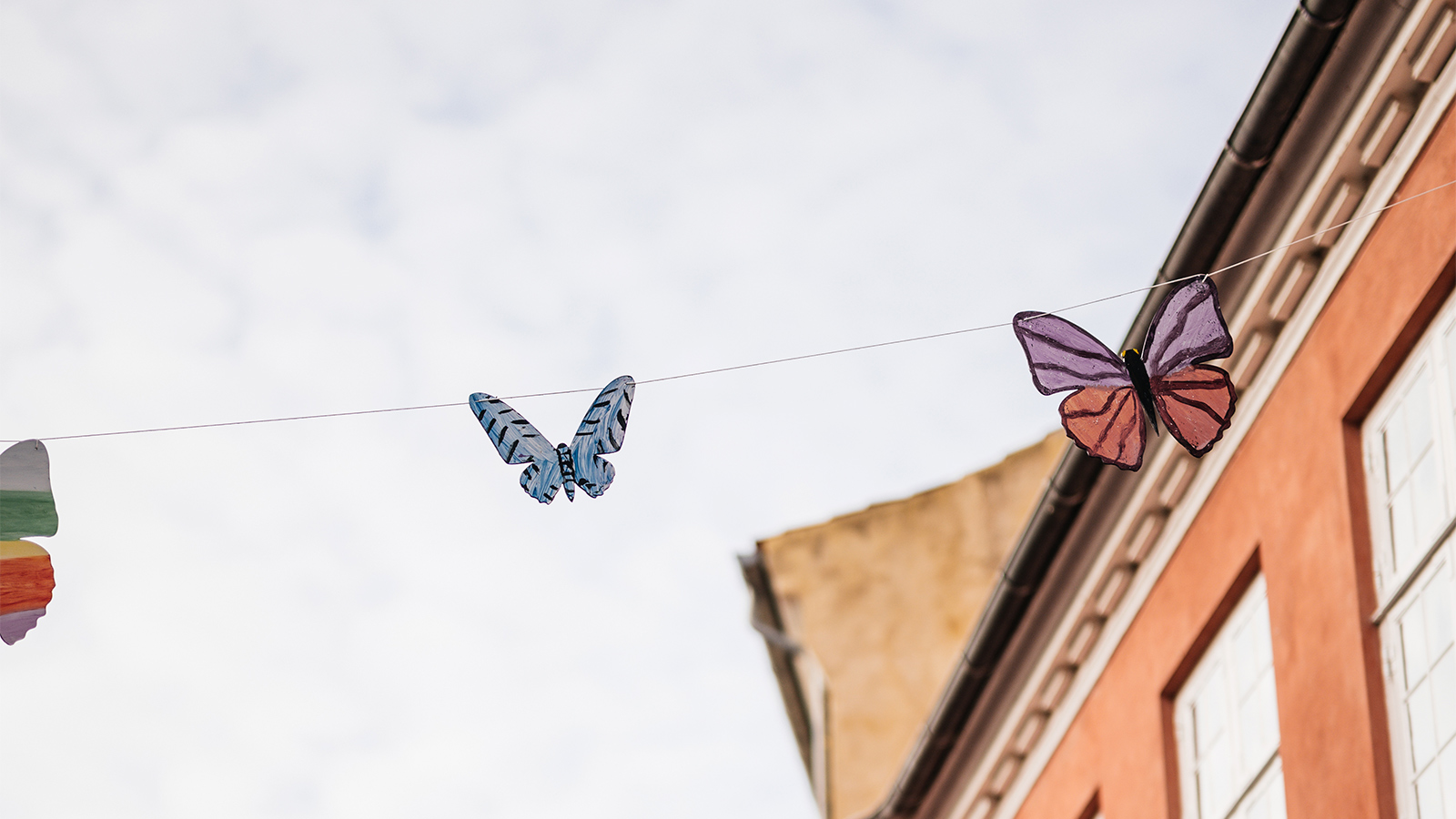 One of Rudkøbing's best-known city children is H.C. Ørsted (1777-1851), the discoverer of electromagnetism. The many butterflies in the city are in honor of him, who was one of the first to use the word butterfly, and at H.C. In the Ørsted exhibition, you can learn about his life and his work with natural science and language, as well as recreate some of his best-known experiments. Today, a statue of H.C. stands on Gaasetorvet. Ørsted, just opposite Det Gamle Apotek, where H.C. Ørsted was born and grew up.
Close to the city is the harbor with a beautiful view towards Langelandsbroen and the archipelago. At the southern end is Rudkøbing Badeanstalt, which is open all year round for both summer and winter bathers. A few meters after the bathing establishment is the most beautiful sandy beach, with a world-class sunset.
Ferries to the neighboring islands of Ærø and Strynø go directly to the fairway at Langelandsbroen. There is also the option of a schooner cruise around Tåsinge past the beautiful Valdemar Castle.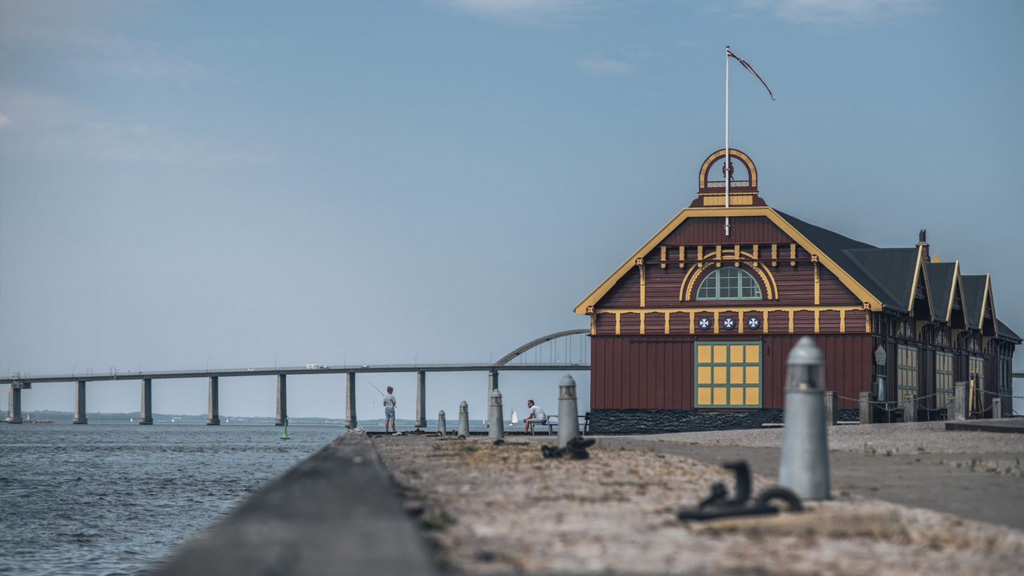 Several characteristic old buildings stand on the harbour, including a beautiful warehouse from 1916, the over 100-year-old octagonal harbor kiosk, which is actually called Sekskanten, and a ferry waiting room from around 1926.
At the marina (Skudehavn) a multi-track has been made with parkour, ball courts, table tennis and various places to take a break. Next to the multitrack and in Ørstedsparken on the opposite site of the road, there are playgrounds for slightly smaller children.
You can also enjoy the invisible theater in the streets of Rudkøbing, follow in the footsteps of the author Vagn Lundbye or listen to one of the many other exciting stories in the podcast series Lyden af Langeland. Good trip!