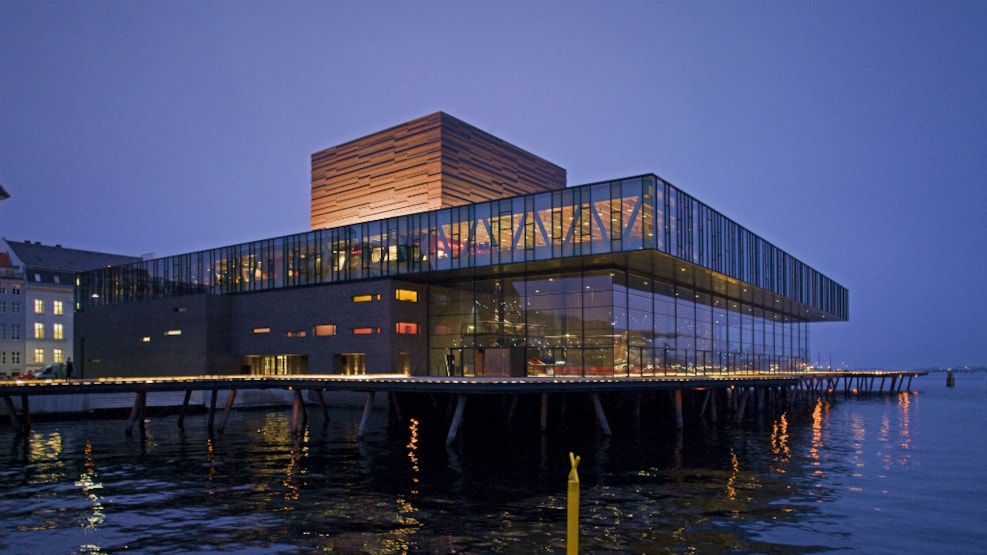 The Royal Danish Playhouse
The Playhouse in Copenhagen is the national centre of dramatic art, tailored in every detail for top-level theatre productions.

The centre has three stages: Store Scene, Portscene, and Lille Scene with a total seating capacity of 1000.

Whether you have a ticket for the evening's performance or not, feel free to peek inside the beautiful foyer, visit the café, or stroll along the oak-boarded gangway encircling the Playhouse and connecting it with the Langelinie waterfront promenade.

Food and drink with a view

The Playhouse café and the Ofelia Restaurant are delightful places to while away a few hours. And the views across the inner city harbour are a delight!

Weather permitting the outdoor cocktail bar is open daily 10:00 - 18:00, and while there are performances inside, the bar will have open in the breaks between 18:00 - 23:00.

With one of the most spectacular positions in Copenhagen - right above the water - the bar offers cocktails made from the ground, cold pints from micro-brewery Skands, and much more.

Tickets for the scheduled tours on Wednesdays, Saturdays and Sundays are available online or at the theatre Box Office at the price of DKK 100.