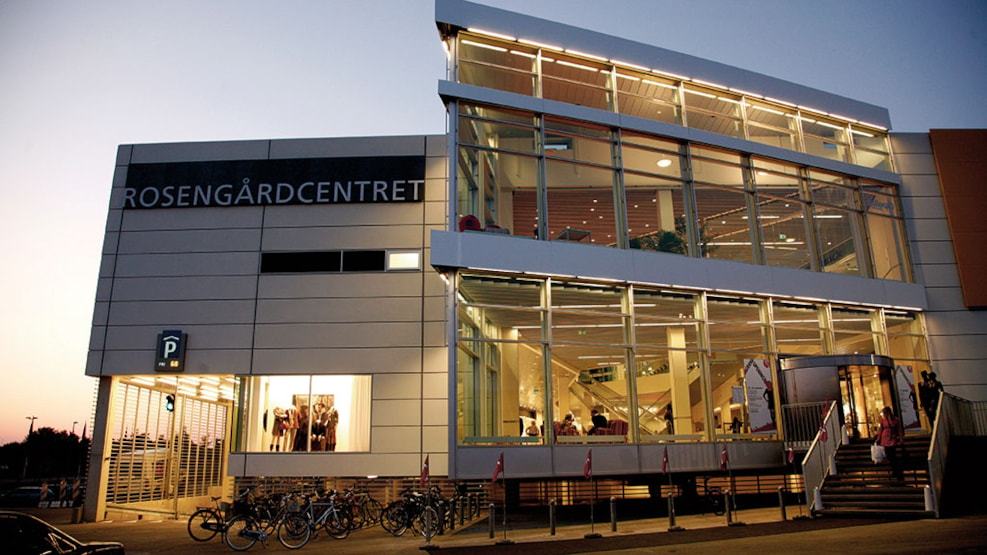 Rosengårdcentret - shopping mall
Rosengårdcentret is Funen's largest and Denmark's second-largest shopping centre featuring more than 150 shops and more than 25 restaurants of 100,000 m2. If you need help finding your way around the centre, you can pick up a map at the information on the central square. The Rosengårdcentre lies in southeast Odense, close to Ring 3, and there are 3000 free parking spaces. They also offer two charging stations for electric cars. If you prefer to leave your car at home, the local bus or light rail stops right outside.
Inside the centre, you will find two large grocery stores, a cinema, speciality shops, cafes and restaurants, a pharmacy, a 24-hour gas station and much more. This means that you can do your everyday shopping as well as find a party dress, the perfect birthday gift and much more in one place. The eateries are clustered in one wing, so it is easy to see the selection. Many people go to Rosengårdcentret with their family or friends, and there are often events for young and old. You can see what is happening on the centre's website or Facebook page.
Close to Rosengårdcentret, you will also find Denmark's largest Ikea store (measured by store area), Kulturbotanisk Have (botanical garden), located by Odense Å, the University of Southern Denmark, GoMonkey climbing park and much more.
Click here to see more shopping tips or Odense's many cultural offerings.