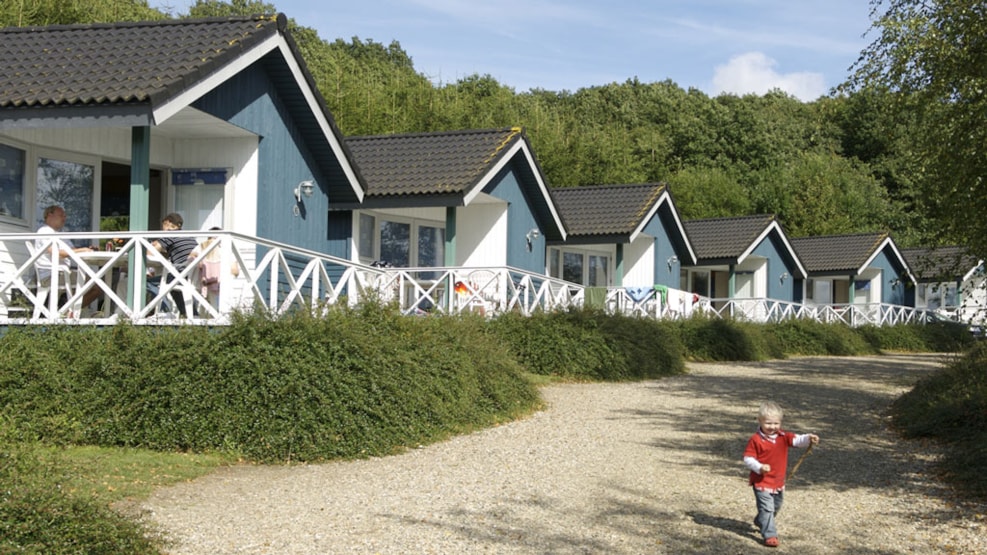 Riis Feriepark
Riis Feriepark is scenically and centrally situated on the Jutland ridge between Givskud and Give. There are rich opportunities for hiking and running tours in the leafy countryside close to the camping site. 
The campsite was founded more than 40 years ago and was originally a scout camp with a small clubhouse where the main building is today. Since then, the site has been expanded with new cabins and facilities. Today, the resort is a modern destination close to very popular attractions.
Facilities and amenities at Riis Feriepark include an open-air heated waterpark with slides, a family spa, playgrounds and a store. The campsite offers camping, cabins of various sizes, car hire and hotel rooms.
Near the campsite, you will find major attractions such as LEGOLAND, Givskud Zoo, Kongernes Jelling (UNESCO World Heritage site) and Lalandia Aquadome. In addition, there is ample opportunity for shopping and urban living in Give, Brande, Herning and Vejle.