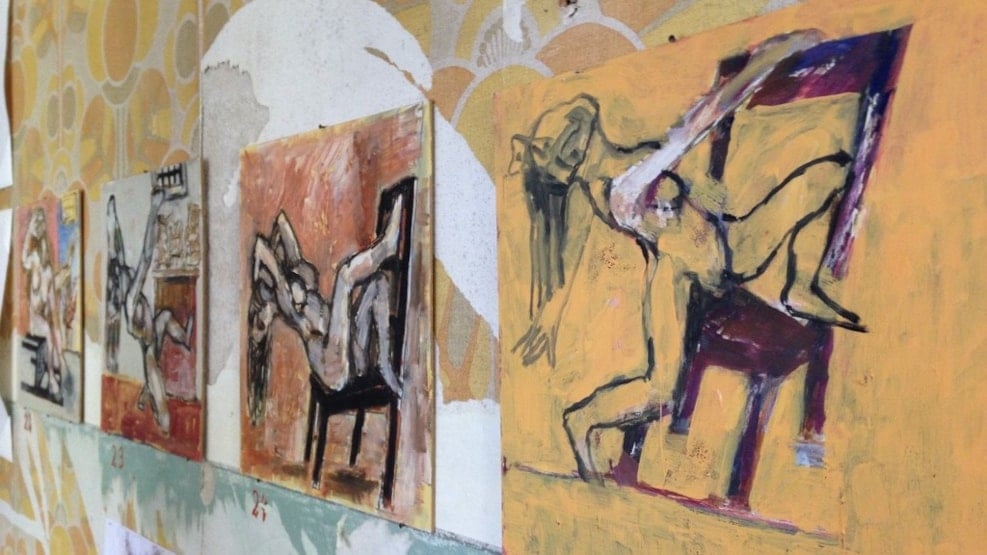 Richard Winther's House
Richard Winther bought the disused old people's home in Vindeby in 1993 at the age of 67 and lived here until his death in 2007. Here he had a studio, workshop and residence. For a period of time, he painted directly on walls and ceilings, and thus more than 72 square meters are covered with more than 56 paintings.
The Motifs are nearly all taken from antique mythology as told by Ovid, describing both love and the gruesome.

These paintings sum up to a main work in Rdo's output and stand as a great and significant work both in his own generation and in Danish and European pictorial art of this period.

During the season you may visit the exhibitions mainly showing works by Richard Winther.