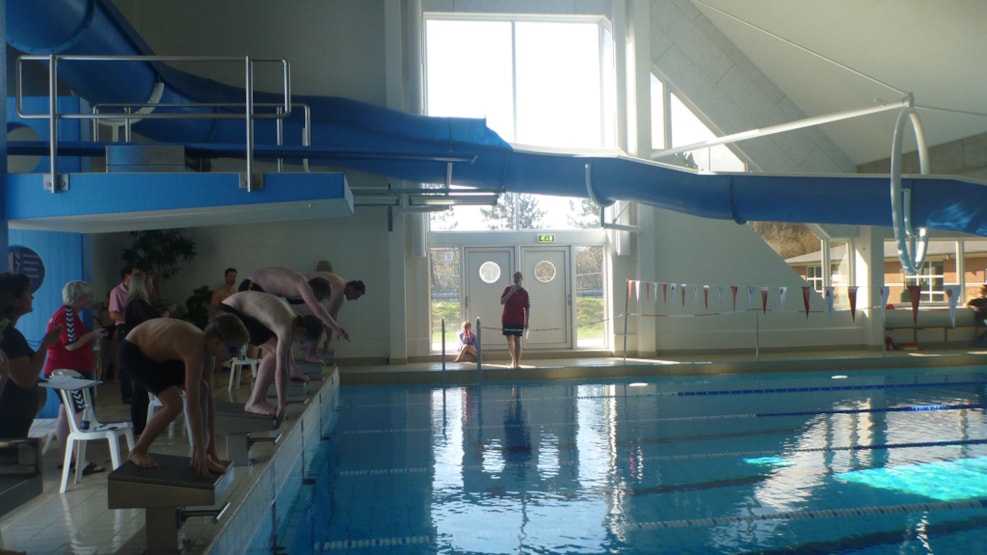 Ribe Recreation Centre & Swimming bath
Enjoy 42 metres of pure unadulterated fun on our amazing waterslide, or you can dive from 1, 3 or even 5 meters height, that is - if you dare.
The water is warm all year round, and th entire family can have a great time in any of the pools, one for toddlers, children and adults respectively.
Nearby is Ribe Fritidscenter. Here you will find a multi purpose sports hall, a gym, tennis courts, meeting rooms etc. There are also a variety of different types of events including training camps, seminars, office parties, general meetings, concerts, fairs, exhibitions and tournaments across a wide range of sports.
You can rent a course to play for example tennis, volleyball.